Loot Crate has announced the April 2016 Loot Anime by Loot Crate theme and box spoilers! The Loot Anime April 2016 theme is MUSIC! The April crate is the Loot Anime Episode 5 crate.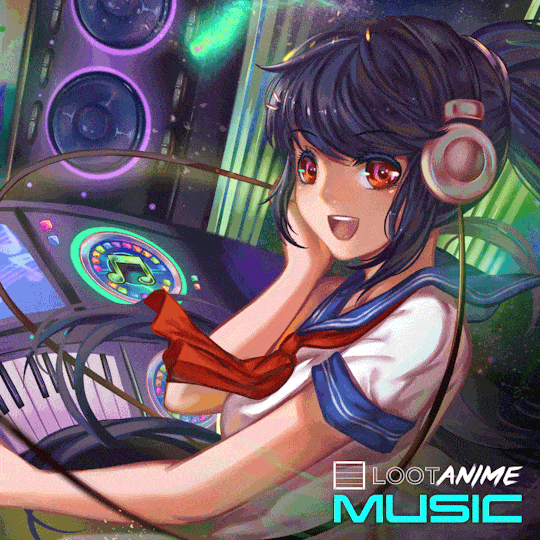 This month, rock out to the MUSIC with anime and manga collectibles that will make you want to sing!
Loot Anime April 2016 Box Spoilers
We also have a sneak peek at the first Loot Anime MUSIC crate box spoilers. The April Loot Anime crate has SIX EXCLUSIVE items from Hatsune Miku, Show by Rock, Hypersonic Music Club and more!
Episode 5 features EXCLUSIVE loot from Hatsune Miku, Show by Rock, Hypersonic Music Club and more! This anime lineup includes six exclusive items that will make you scream: "Encore!"
Reserve your Music Loot Anime Crate before it sells out. Subscribe by 9PM PST, April 27, 2016 to receive April's Music Loot Anime box.
Which Loot Anime April 2016 Music Crate spoiler are you looking forward to?
Loot Anime April 2016 Kaiju Crate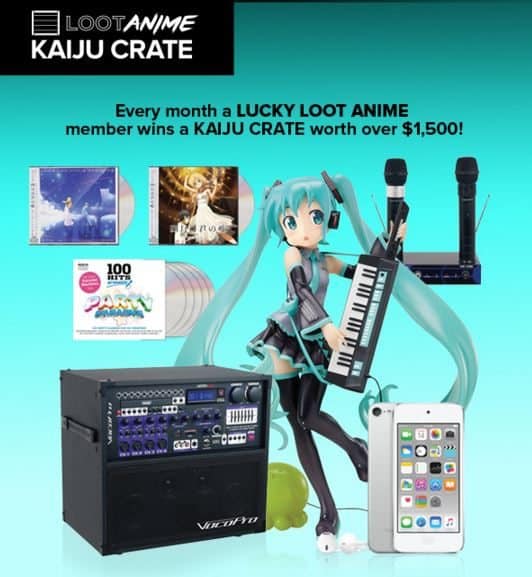 Every month, one lucky Loot Anime member is chosen to win a KAIJU Crate prize worth over $1,500. The April 2016 Kaiju Crate prize pack includes:
Your Lie In April: Original Song & O.S.T.
Your Lie In April: Met the Girl Under Full-Bloomed Cherry Blossoms
100 Hits Presents: Karoke Party
VocoPro HERO-REC BASIC Home Karaoke System
Hatsune Miku HSP Version 20cm (Max Factory)
VocoPro VHF33084 Vocal Dynamie Microphone
APple iPod 64GB in Sliver
Loot Anime Coupon Code
Join Loot Anime now and save on your monthly anime box! Use Loot Anime coupon code SAVE3 to save $3 or SAVE10 to save 10% off new Loot Anime subscriptions.