Loot Crate has announced the July 2016 Loot Anime by Loot Crate theme and box spoilers! Loot Anime is a monthly mystery subscription box for anime and manga fans every month. The Loot Anime July 2016 theme is SQUADRON! The July anime crate is the Loot Anime Episode 9 crate.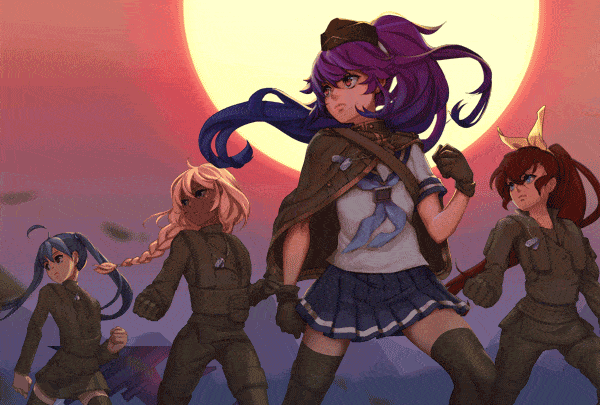 We've assembled a crack SQUADRON of our favorite military themed anime and manga for an elite crate filled with incredible and exclusive items.
Loot Anime July 2016 Box Spoilers
We also have a sneak peek at the first Loot Anime Squadron anime crate box spoilers. The July Loot Anime crate features:
Anti-Magic Academy: The 35th Test Platoon – Enroll in the Anti-Magic Academy with style
GATE – Gear up and become a member of the Japanese Self-Defense Force!
Arpeggio of Blue Steel – Learn the history of the Blue Steel crew before climbing aboard the I-401 sub!
Mobile Suit Gundam – Join the Earth Federation and get ready to pilot your own Gundam unit!
Reserve your Squadron Loot Anime Crate before it sells out. Subscribe by 9PM PST, July 27, 2016 to receive July's Squadron Loot Anime box.
Which Loot Anime July Squadron Crate spoiler are you excited to get?
Loot Anime Coupon Code
Join Loot Anime now and save on your monthly anime box! Use Loot Anime coupon code SAVE3 to save $3 or SAVE10 to save 10% off new Loot Anime subscriptions.