The Loot Crate Black Friday Sale is now live! TODAY only, new Loot Crate subscribers can save 25% off any of Loot Crate subscription with coupon code LCBLKFRIDAY.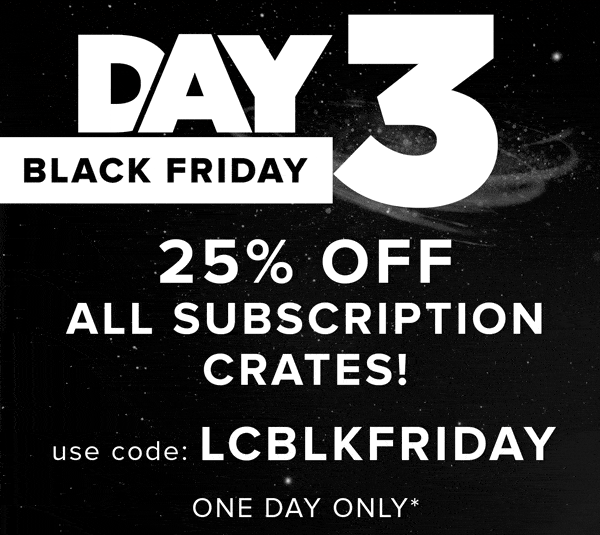 The 25% off discount includes:
Don't miss your chance to save on any Loot Crate subscription during this awesome Loot Crate Black Friday sale. Choose you monthly geek box and subscribe today to save 25% with code LCBLKFRIDAY.
Coupon code also saves 35% off everything in the Loot Vault!
Loot Crate Black Friday 25% offer ends November 26, 2016, 9AM PST.