There are just 5 days left to subscribe for February's Play-themed Loot Crate. Loot Crate delivers a monthly subscription box of t-shirts, accessories, and other geek and gamer-inspired collectibles for just $13.95 + shipping per month. We're excited to share a new February 2015 Loot Crate box spoiler!
The Loot Crate February 2015 PLAY crate will include an exclusive Superfight Deck!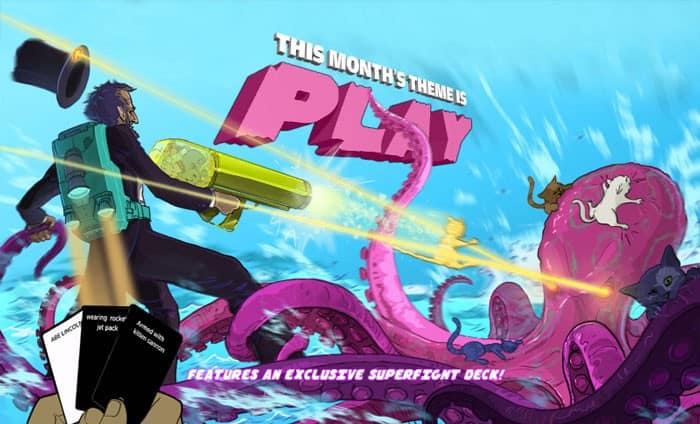 Honest Abe Lincoln with a Jetpack and Kitten Cannon vs. a Giant Octopus! It's the former President's birthday and he's here to protect us from the wrath of a freakish cephalopod!
You can experience this and 1,000s of other crazy battles with the Loot Crate Exclusive Super Fight Deck that's included in February's PLAY Crate.
PLAY: Loot Crate February 2015 Theme Video (Rube Goldberg Machine)
Loot Crate Free Gift with Subscriptions!
For a limited time only, receive a $12.95 value FREE bonus gift with any new or reactivated Loot Crate subscription. Use code JOINTHEEMPIRE or code NOGOODTOMEDEAD to receive your free gift at sign-up.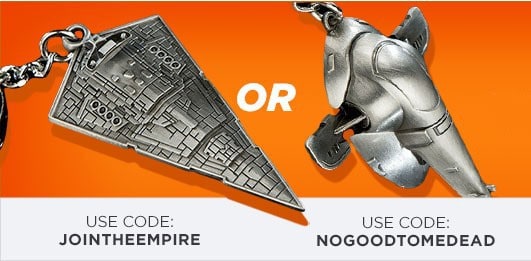 New Loot Crate subscribers can also save $3 off any Loot Crate subscription with code NEWS3 or use code FINDBOXES to save 10% off Loot Crate subscriptions.
What do you think about this exclusive February Loot Crate spoiler?