The theme of the Loot Crate January 2015 crate is REWIND and features geek and gaming icons of the past. Each month, Loot Crate delivers a monthly geek subscription box of geek apparel, collectables, and other loot right to your door.
We have another Loot Crate January 2015 Box Spoiler! The January Loot Crate will feature a Loot Crate Exclusive variant cover of Marvel's Star Wars #1!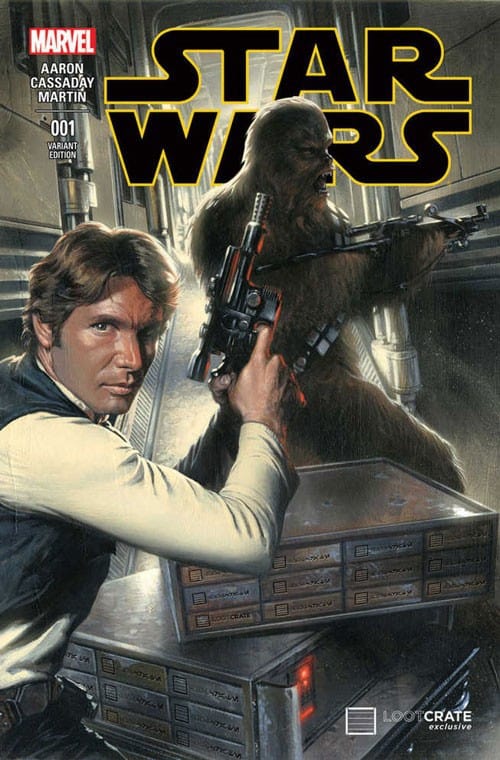 This variant cover edition is only available to Loot Crate subscribers and is a must-have item for any Star Wars fan.
Hurry, the cut-off date for the Loot Crate January 2015 crate is in just 12 hours! Subscribe to Loot Crate today and use code FINDBOXES to save 10% off Loot Crate subscriptions or code REWIND to save $3 off Loot Crate subscriptions.
What do you think about the latest Loot Crate January crate spoiler? Who is your favorite Star Wars character?