Loot Crate has revealed the geek theme and box spoilers for the Loot Crate January 2017 geek and gamer monthly subscription box. Each month, Loot Crate chooses a new theme for that month's geek gear and collectibles. Other Loot Crate geek boxes, including the Loot Crate DX, Loot Pets, and Loot Wear, share the same monthly geek box theme. The January 2017  Loot Crate theme is ORIGINS!

Today, they are the greatest heroes the world has ever known. They save cities, traverse worlds and fight evil wherever it rears its many heads. This January, explore the iconic franchises in our #ORIGINS crate!
Loot Crate January 2017 Box Spoilers
We also have January 2017 Loot Crate box spoilers! The ORIGINS Loot Crate has an EXCLUSIVE retro Nintendo t-shirt featuring Mario!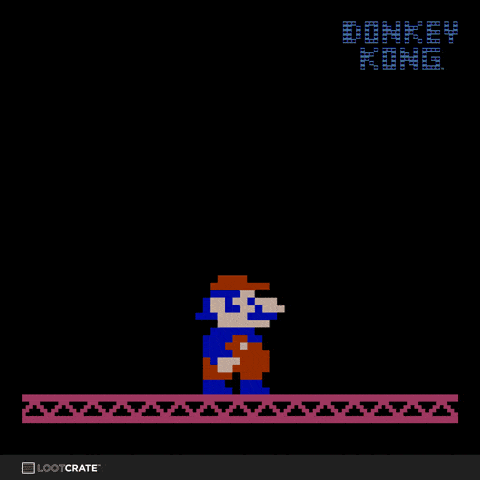 Nintendo Fans won't want to miss the exclusive retro Nintendo T-shirt featuring Mario and his origins included in this month's Loot Crate.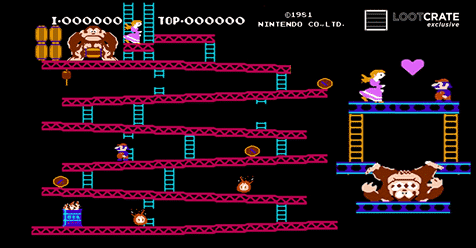 The January Loot Crate ORIGINS box also has collectibles from Captain America, Teenage Mutant Ninja Turtles, and Superman!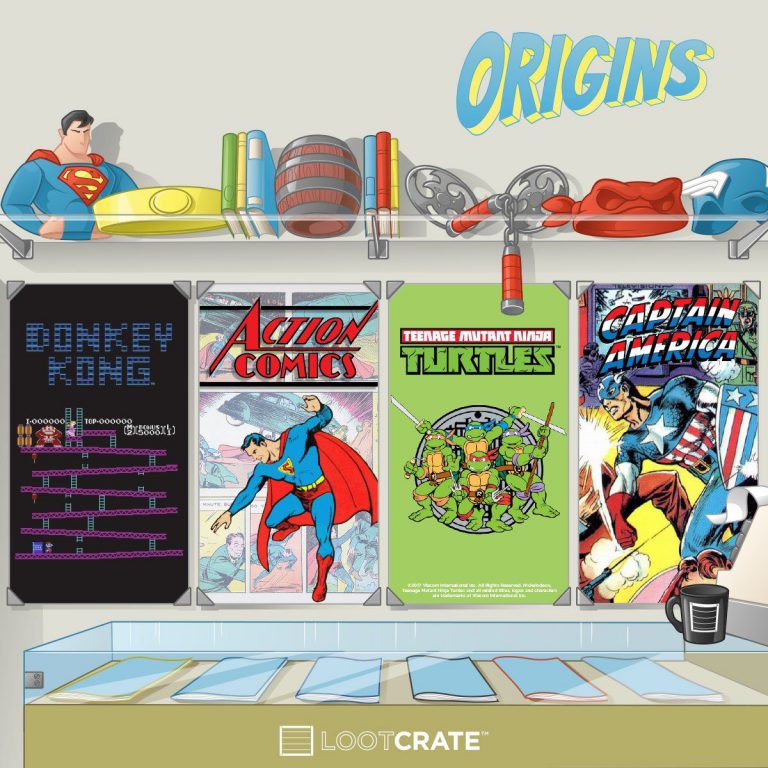 You know the stories. Rocketed from a doomed world… Transformed to fight great evil… On a quest to rescue a princess… Really in the mood for pizza…

Discover the iconic #ORIGINS of the world's greatest heroes, featuring historic items from Superman, #CaptainAmerica, #DonkeyKong and Teenage Mutant Ninja Turtles!

The Loot Crate January crate will include:
a mini replica
an original tee
drinkware and more.
What do you think about the Loot Crate January 2017 ORIGINS theme and box spoilers?
January 2017 Loot Crate subscriptions close 9PM PST, January 19, 2017. Subscribe today to reserve your box!
Looter News: January 2017 Theme Reveal
Loot Crate January 2017 Coupon Code
Save $3 off January's Loot Crate when you use coupon code LOOTR3 or use code FINDBOXES to save 10% off any Loot Crate subscription. Sign-up for 12 months of Loot Crate geek boxes and you'll get a free Loot Crate t-shirt!
ORIGINS – Loot Crate January 2017 Theme Video