The Loot Crate June theme is CYBER and we're excited to get additional box spoilers for June's Loot Crate Cyber Box! Loot Crate has revealed that June's Cyber crate will include an EXCLUSIVE t-shirt.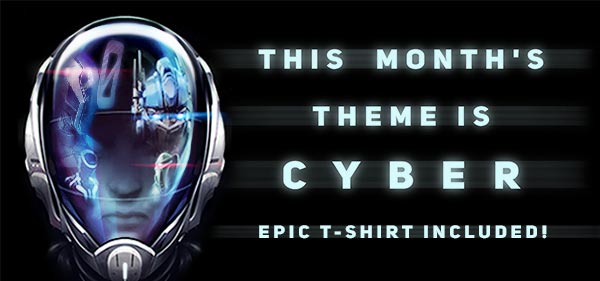 This stylish tee melds two of the most-beloved scifi franchises of the 80's into one truly awesome shirt.
We've also confirmed that the Loot Crate June 2015 crate will have not one, but TWO EXCLUSIVE Terminator Genisys items from this summer's exciting new movie.
Are you excited for the new Loot Crate spoilers? Which sci-fi franchise do you hope will be on T?
Loot Crate June Mega Crate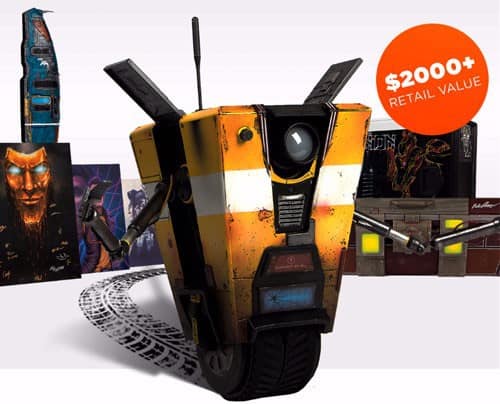 We also have more information about the June Mega Crate prize that one random Loot Crate subscriber will win. Check out the amazing items in the June Loot Crate Mega Crate:
Borderlands The Handsome Collection Collector's Edition
Borderlands Loot Chest full of comics and swag
NVIDIA Shield Tablet
NVIDIA GTX 960 Graphics Card
PC Case hand-painted by gearbox artists
Claptrap Plush
much more!
Free Loot Crate T-Shirt Offer
For a limited time, get a FREE Loot Crate t-shirt with 12 month subscriptions– a $15 free gift value! Use coupon code FINDBOXES to save 10% off your Loot Crate subscription or code SAVE3 to save $3 off.