We have our first Loot Crate Level Up August 2015 box spoilers! Every month, Loot Crate Level Up delivers fashionable geek accessories, cool socks, and a geek wearables that matches that month's theme. The August Loot Crate theme is Villains 2!
Here are the Loot Crate Level Up August Sock Crate and Accessories Crate box spoilers.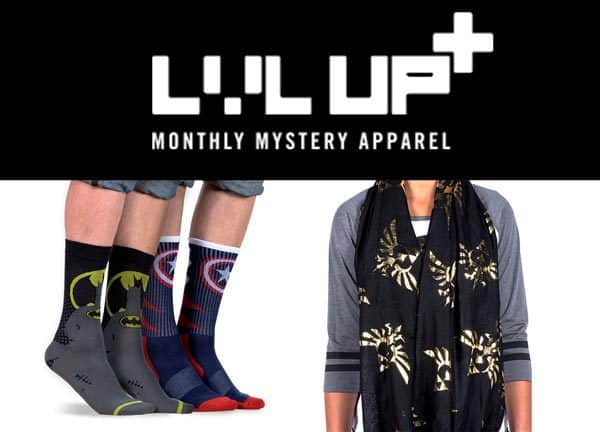 This month our socks feature one villain who's always on the run and another who's got a real bone to pick with the world. Our accessories celebrate two dangerous DC dames as in vogue as they are villainous.
Hurry, August Loot Crate and Loot Crate Level Up subscriptions close August 19, 2015. Subscribe today to reserve your monthly geek crate.
Will you be getting geek chic with one of the August Loot Crate Level Up geek subscription boxes? Which villains do you think will be featured in this month's gear accessories box?