Loot Crate has revealed a box spoiler for the Loot Crate Level Up March 2016 Wearable crate. Each
Loot Crate Level Up Wearables crate features a geek t-shirt, hoodie, or other fashionable item that match's that month's Loot Crate theme. The March 2016 Loot Crate theme is VERSUS.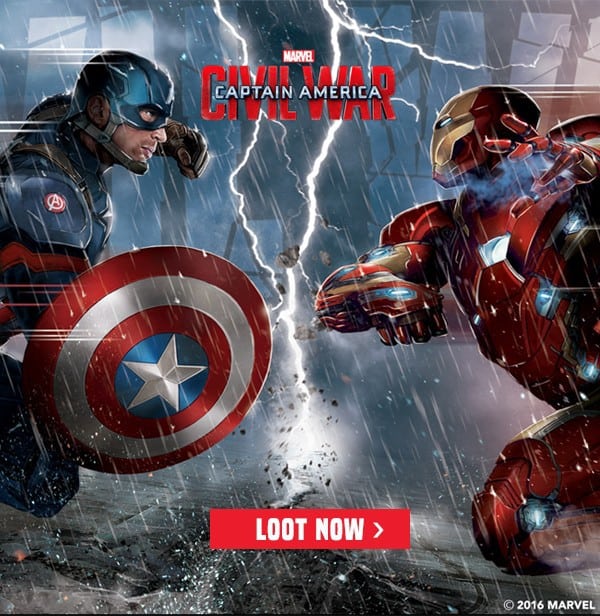 The March #VS Loot Crate Level Up Wearable Crate has a Captain America: Civil War t-shirt!
This month's EXCLUSIVE Wearable item: a Captain America: Civil War shirt from Red Chapter, Clothing!
You can also check out our March Loot Crate Level Up Accessories for Her box spoilers for a sneak peek at this month's geek accessories for women.
Are you excited for the Loot Crate March 2016 VS Level Up crates?
Loot Crate Level Up March 2016 Coupon Code
Save $5 off any new Accessories or Accessories Bundle Subscriptions with promo code MARCH5 until March 19th at 9pm PST! Join now!