We have our first box spoilers for the November 2015 Loot Crate Level Up geek accessories crates. From geek socks to women's accessories, Loot Crate Level Up offers a surprise box of geek wearables, socks, and other geek accessories.
The Loot Crate November theme is Combat! The accessories in the monthly Level Up crates match each month's theme. Here's a sneak peek at the Loot Crate Level Up November 2015 Sock Crate and Accessories Crates.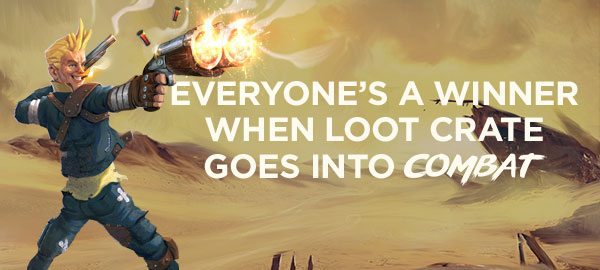 Get ready for COMBAT, Looters! Our +2 Socks can help you outrun the undead or super mutants!

Enjoy your +2 Accessories with a unique item sponsored by Nuka Cola and make your Capitol Sponsors jealous with your bonus accessory!

Finally, pep your 3D Maneuver Gear because our +1 Wearable is ready to go scouting (and maybe find out what's in that basement)!
It sounds like the Level Up November Accessories Crate will have a Fallout 4 and The Hunger Games accessories. What geek fighting franchises do you think will in the Loot Crate November Level Up geek boxes?