The Loot Crate March 2016 geek box theme and box spoilers have been revealed! Each month's Loot Crate has a different geek theme for that month's mystery box. The March 2016 Loot Crate theme is Versus.

The March Loot Crate will include the loot honoring some of the best geek rivalries!
A new theme has entered the ring. Grab the popcorn, place your bets and celebrate not only the theatrical throwdown of Batman v Superman but also more great rivalries and brutal battles from throughout pop culture history!
Loot Crate March 2016 Box Spoilers
The March 2016 Loot Crate box spoilers have been also been shared. The Versus Loot Crate has items EXCLUSIVE items from Batman vs Superman, Alien vs Predator, Daredevil vs Punisher and more!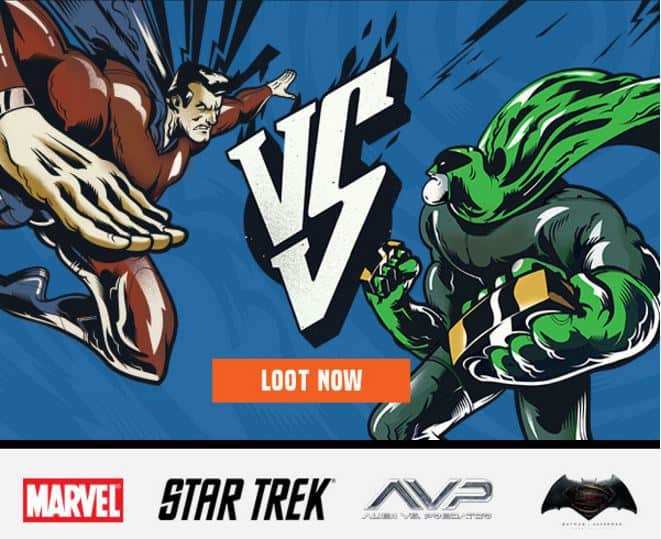 This month, we're bringing you a crate filled with iconic geeky match-ups.

Dark Knight vs Man of Steel! Alien vs Predator! Spock vs Mirror Universe Spock! Daredevil vs Punisher! Harley Quinn vs…everyone!

Our EXCLUSIVE items include something you can display, something you can wear and something you can use. Don't forget about our EPIC tee and collectible Loot pin!
Loot Crate has confirmed the March "VERSUS" Loot Crate has an exclusive wearable from Marvel eaturing the Punisher and Daredevil!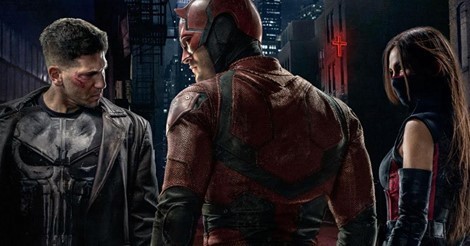 The Loot Crate March 2016 VS Crate has an EXCLUSIVE Harley Quinn item!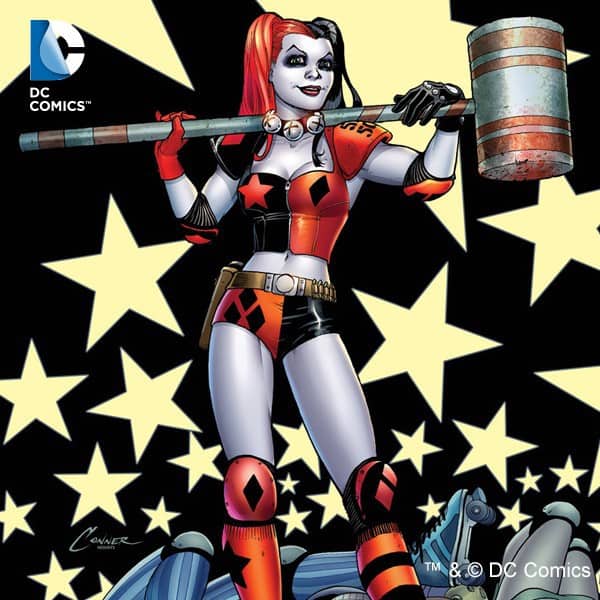 The Versus March Loot Crate will have a their monthly collectible Loot pin!
Loot Crate March 2016 Coupon Code
Reserve your March Versus Loot Crate today! Subscribe today and  save $3 off March's Loot Crate Versus crate when you use coupon code NEWS3 or use code FINDBOXES to save 10% off any Loot Crate subscription. March 2016 Loot Crate subscriptions close 9PM PST, March 19, 2016.
What do you think about the Loot Crate March 2016 theme and box spoilers?
Predator vs. Colonial Marines – Loot Crate 360° VERSUS Theme Video