Get a sneak peek at the Loot Gaming May 2016 video game subscription box with this month's theme reveal and box spoilers. The new monthly gamer box from Loot Crate, Loot Gaming delivers a mystery collection of video gamer collectibles every month. The May 2016 Loot Gaming theme is DUNGEON!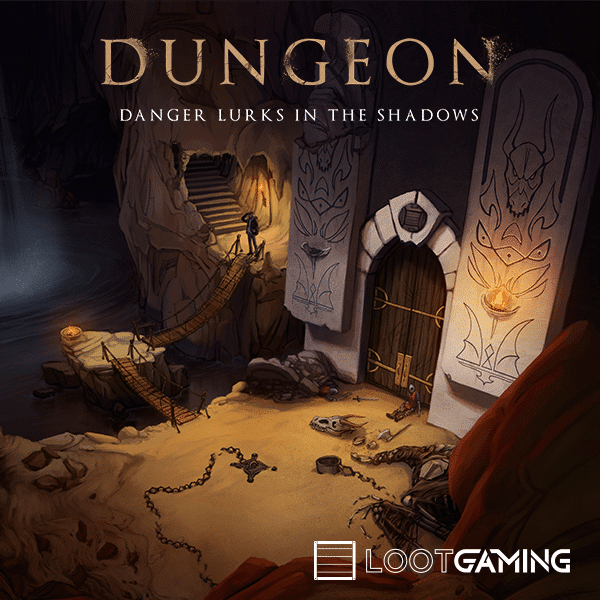 Deep in the dungeon danger lurks – but treasures unseen wait for those willing to brave these dark, sacred places and conquer the monsters that lie within.
Loot Gaming May 2016 Box Spoilers
Loot Crate has also announced box spoilers for the May 2016 Loot Gaming Dungeon crate. May's DUNGEON video game mystery box has EXCLUSIVE items from Dark Souls III, Uncharted 4, Doom, Warcraft and Legend of Zelda!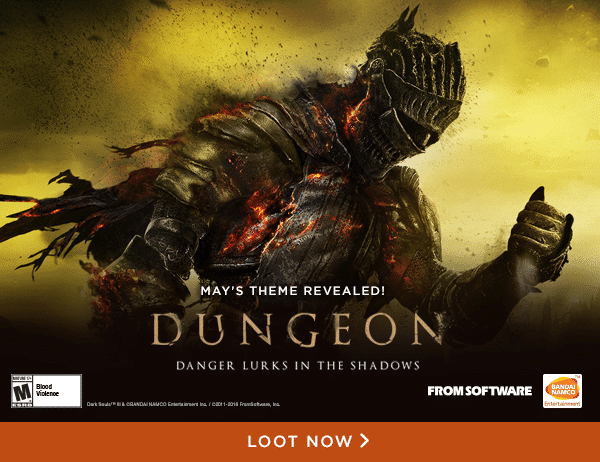 Loot Gaming has SOLD OUT two months in a row. Order by May 27th at 9pm PST to reserve your May 2016 Loot Gaming Dungeon crate.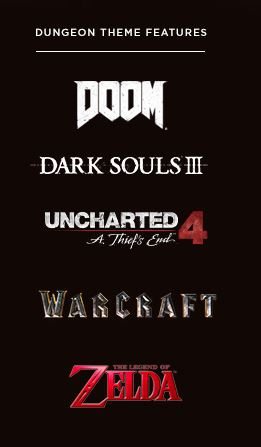 Are you excited for the video game loot in the May Dungeon Loot Gaming box?
Loot Gaming Coupon Code
For a limited time, use Loot Gaming coupon code SAVE3 to save $3 off new Loot Gaming subscriptions.