Loot Crate has announced the next video game theme and spoilers for the Loot Gaming September 2017 video game mystery crate. Loot Gaming sends subscribers a mystery gamer box filled with $60+ worth of video game collectibles from your favorite video games and franchises every month. Monthly Loot Gaming crates usually have exclusive items like exclusive geek t-shirts, Funko Pop! vinyl figures, and other video game loot. The September 2017 Loot Gaming theme is AUGMENT!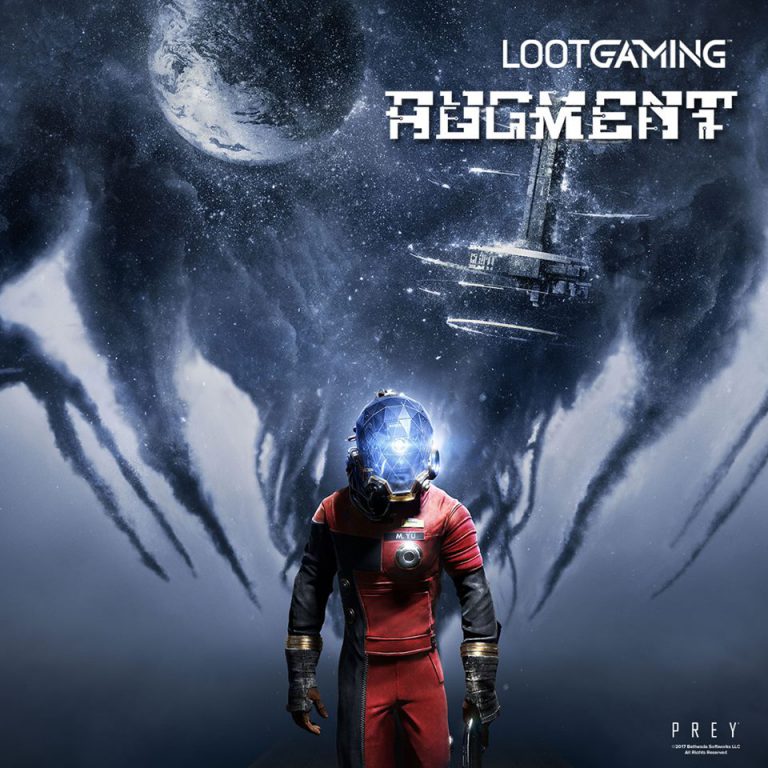 SEPTEMBER'S THEME IS #AUGMENT! Sorry, training isn't going to cut it this time. Your enemies are way too powerful. It's time to adapt or die. AUGMENT your abilities and get ready for the fight of your life with enhanced gear from Destiny 2, Prey and Borderlands!
Loot Gaming September 2017 Spoilers
We also have our first Loot Gaming September 2017 Spoilers! The September Loot Gaming video game mystery box has an EXCLUSIVE Figure and T-Shirt!
You've got a big battle coming up and, unless something changes, you're not going to make it. Don't worry, we've got you covered! AUGMENT your abilities with enhanced gear from Destiny 2, Prey and Borderlands — including an Exclusive Figure and T-Shirt!
Check out the gamer brands Loot Crate is featuring in the September 2017 Loot Gaming Augment crate:

Subscribe by September 27th at 9 pm PST to reserve your September 2017 Loot Gaming AUGMENT crate.
Are you excited for the video game loot in the September's Augment Loot Gaming crate?
September 2017 Loot Gaming Promo Code
Save on Loot Gaming Subscriptions! Use Loot Gaming coupon code SAVE3 to save $3 off new Loot Gaming subscriptions or code SAVE10 to save 10% off.