The window to make your March 2014 Julep Maven box selections is now open! This month, the Julep Riviera Collection will help you transition into spring with bright, vibrant nail colors.

Check out the colors in each of the March 2014 Julep Maven boxes and sign-up for your favorite!
March 2014 Julep Maven Boho Glam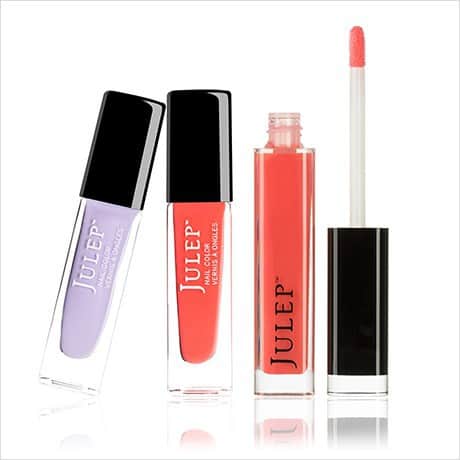 Boho Glam included colors:
Elisa – Soft wisteria shimmer
Harriet – Guava coral crème
Enchanted Lip Gloss – Sheer watermelon (customizable)
March 2014 Julep Maven Bombshell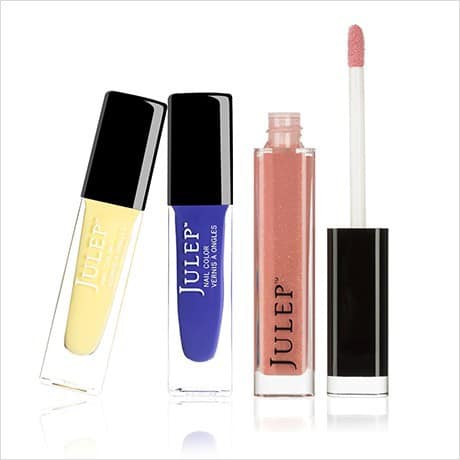 Bombshell included colors:
Lilou – Lemon chiffon crème
Monaco- Pantone® Color of Spring 2014 – Dazzling mariner blue crème
Awestruck Lip Gloss – Sheer golden blush shimmer (customizable)
March 2014 Julep Maven Classic with a Twist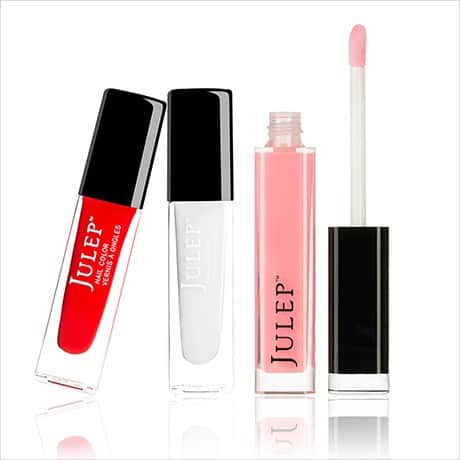 Classic with a Twist included colors:
Myriam – Casino red crème
Soraphine – Classic sheer white crème
Graceful Lip Gloss – Sheer pale pink (customizable)
March 2014 Julep Maven It Girl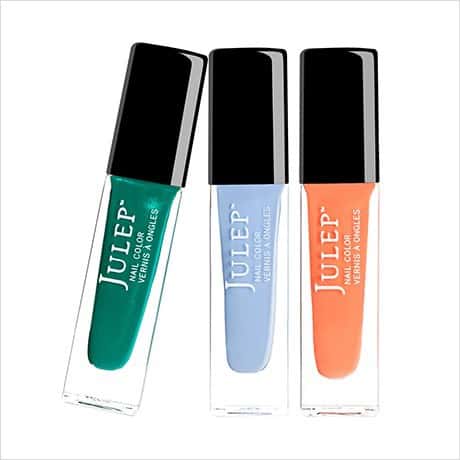 It Girl included colors:
Lizanne – Sea green shimmer
Margaret – Light periwinkle crème
Princess Grace – Rich papaya crème
March 2014 Julep Maven Modern Beauty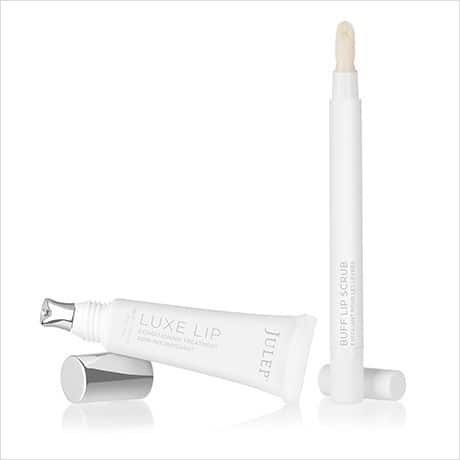 Modern Beauty included products:
Luxe Lip Conditioning Treatment – A silky-smooth balm with omega-rich pumpkin seed oil and a cooling metal tip that soothes lips and stimulates microcirculation
Buff Lip Scrub – An exfoliating sugar scrub enriched with nourishing shea butter and vitamins E & B5
March 2014 Julep Maven Core Classics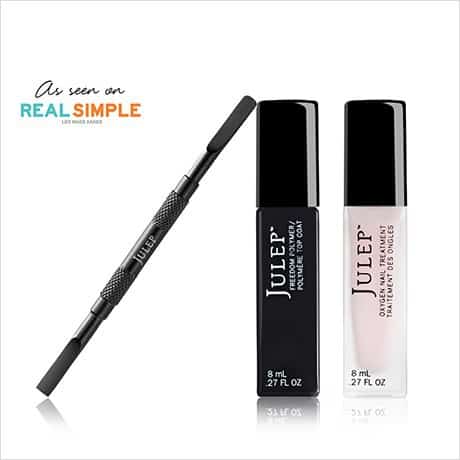 Core Classics included products:
Cleanup Tool – A Teflon-coated pro tool designed to clean under nails and fix polish mistakes
Freedom Polymer Top Coat – A high-gloss top coat that dries smudge-free in five minutes
Oxygen Nail Treatment – A perfecting pink tint and strengthening treatment that lets nails breathe
Which March Julep Maven box do you want? Not a Julep Maven yet? Use code FREEBOX to get your first Julep Maven box FREE – just pay $3.99 shipping.