We recently announced that the May 2014 GLOSSYBOX is being curated in partnership with Bergdorf Goodman, one of the most exclusive department stores in the world.
The May GLOSSYBOX will feature products that are availalable at Bergdorf Goodman and we've just gotten our first peek at a box spoiler for the May 2014 Bergdorf Gloodman GLOSSYBOX.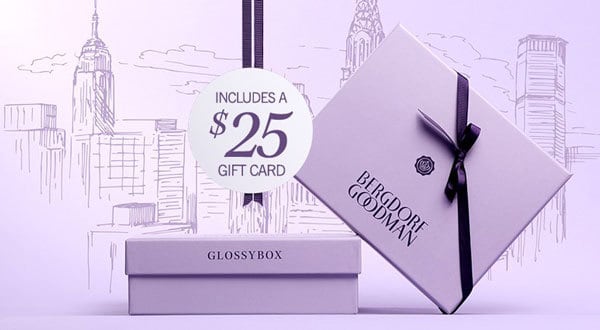 Your May GLOSSYBOX will include a $25 gift card redeemable at Bergdorf Goodman and bergdorfgoodman.com. The gift card alone is more than the price of a monthly GLOSSYBOX, which is just $21/month.
All GLOSSYBOX subscribers will receive this special Bergorf Goodman GLOSSYBOX for their May GLOSSYBOX. If you want to get the May GLOSSYBOX, subscribe to GLOSSYBOX today!