All GLOSSYBOX subscribers will be receiving the special GLOSSYBOX for Bergdorf Goodman box as their May GLOSSYBOX.
The May GLOSSYBOX will include samples from 13 different brands. GLOSSYBOX has released a few spoilers for some of the products that may be in your May 2014 GLOSSYBOX.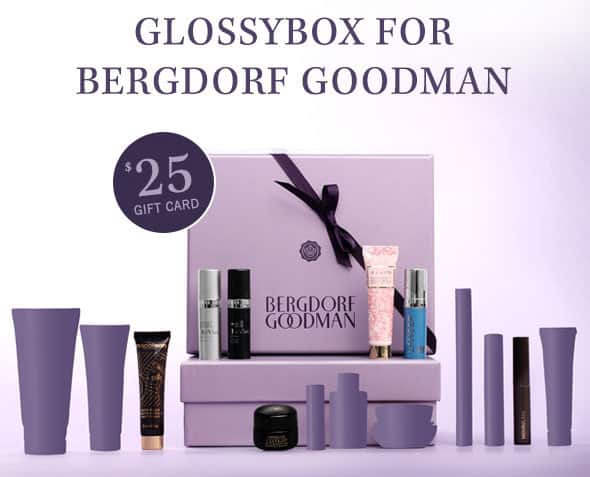 Spoiler #1: Aerin Beauty Rose Hand & Body Cream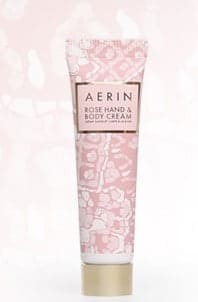 Indulge with ERIN Beauty's Rose Hand and Body Cream, a silky, lightweight cream that drenches skin with moisture.
Spoiler #2: Hourglass Cosmetics Film Noir Full Spectrum Mascara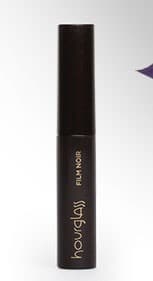 A sensational all-round mascara with dramatic cinematic results: Film Noir volumizes, lengthens, separates, and conditions lashes all at once.
Spoiler #3: Lancer Lift Serum Intense or Eye Countour Lifting Cream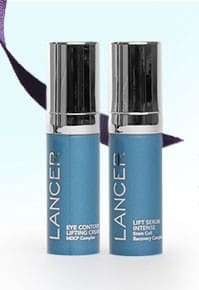 The lift Serum Intense utilizes pure cold and Stem Cell Recovery Complex that delivers firming and lifting effects to the skin, while the Eye Contour Lifting Cream is an ultra-rich cream formulated to visibly diminish the appearance of rine lines, crow's feet, puffiness and dark circles around eyes.
Spoiler #4: Lancome Absolue L'Extrait Regenerating Ultimate Elixir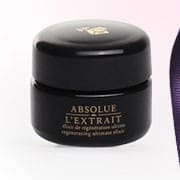 Absolue L'Extrait helps reveal firmer, more elastic, and more radiant skin.
Spoiler #5: Napoleon Perdis Auto Pilot Pre-Foundation Skin Primer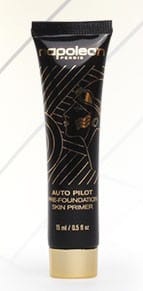 Get (even more) gorgeous with this gentle, pre-makeup base.
Spoiler #6: Revive Eye Renewal Serum Firming Booster or Intensite Volumizing Eye Serum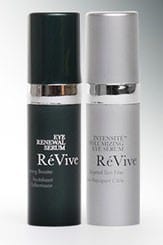 These powerful yet lightweight serums help to lighten the delicate area around the eyes, making teyes look younger, brighter and illuminated.
Want to try the products in the May GLOSSYBOX? Join GLOSSYBOX today so you don't miss this special box – subscriptions start at just $21/month.