Celebrate Earth Day by reserving your May 2014 Green Kid Crafts box. Every month, your child will receive a monthly box of fun craft and project kits. The May Green Kid Crafts Box is the Botany Discovery Box.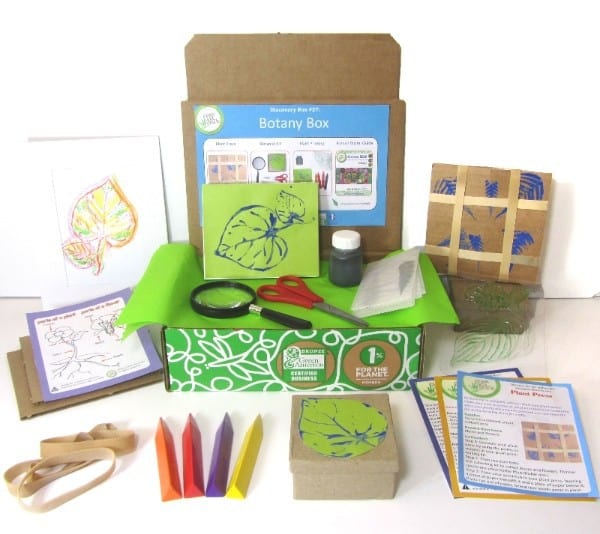 There are three projects in the May Green Kid Crafts Botany Discovery Box:
DIY Plant Press  – No botanist is complete without their own plant press! Make your own to preserve all of your botanical treasures. After your plants are properly pressed, you can keep the fun going by using them for crafts.
Botanist Kit — Build a love a botany in your young scientist with this lovely little botanist kit! It contains everything your mini botanist needs to study, collect, and preserve the local flora.
Plant Printmaking Kit  – Capture nature's beauty in the delicate veins of a leaf with this versatile kit! Multiple botanical printmaking techniques allow kids to see cause and effect in action more dramatically than with just simple painting or drawing.
Not a Green Kid Crafts subscriber? Start your Green Kid Crafts subscription today. Use code EARTHDAY to save $4.95 off new Green Kid Crafts subscription.