Nerd Block has shared another box spoiler for the Growing Up 80's themed Nerd Block April 2015 Classic Block. You can check out the first 80's April 2015 Nerd Block spoiler here.
Nerd Block has teamed up with Kevin Smith again and the April 2015 Classic Box will feature a Kevin Smith item!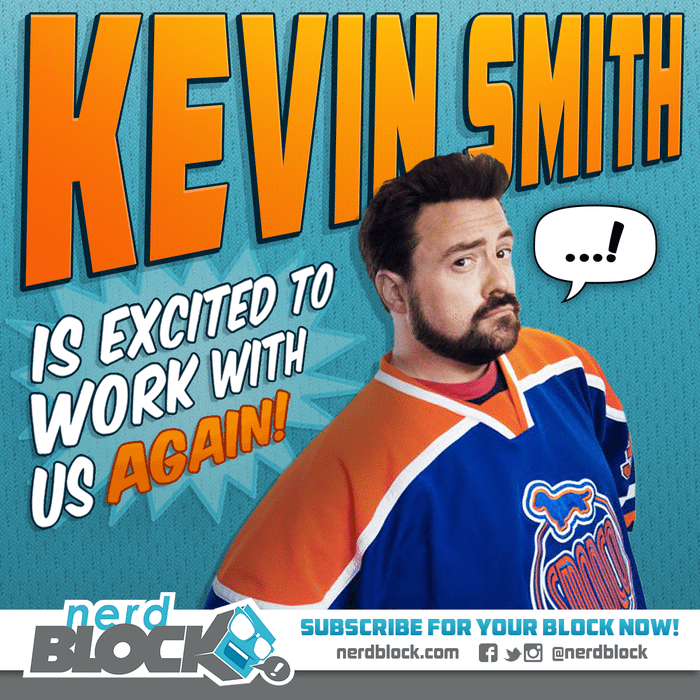 We're stoked to announce that we've once again teamed up with nerd icon Kevin Smith to bring you an awesome item in April's Nerd Block!

What does this have to do with our theme, you ask? Kevin's movies, such as Clerks and Mallrats, were greatly influenced by entertainment from the 1980s. For this Block, we knew we just had to get him involved! You're sure to get a kick out of this item.
Subscribe to Nerd Block by April 15, 2015 to reserve your Nerd Block Classic box.
Nerd Block Classic Coupon
Save 10% off the 1st month of new monthly Nerd Block subscriptions when you use Nerd Block coupon code DALEK at checkout.
Do you have a favorite Kevin Smith movie? What do you think this April Nerd Block spoiler could be?