Skip the lines and save on your monthly nerd subscription box during the Nerd Block Black Friday sale! Starting today, use coupon code BLACKFRIDAY50 to save 50% off the 1st month of any new Nerd Block subscription. This amazing discount applies to any of their Blocks – Horror Block, Sci-Fi Block, Nerd Block Classic, Comic Block, Arcade Block and Nerd Block Jr.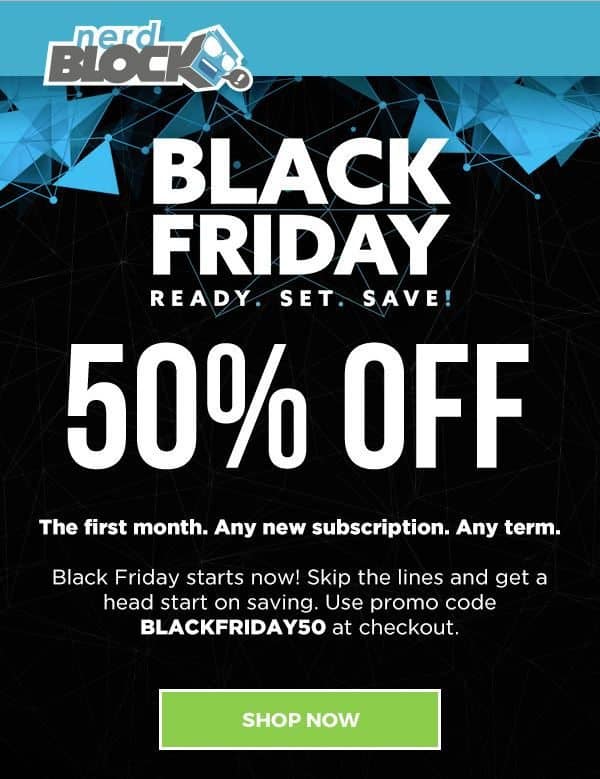 Every month, Nerd Block delivers a monthly subscription box filled with nerd collectibles, including a nerdy t-shirt. We don't remember the last time they offered a discount 1 month subscriptions, so NOW is a great time to give them a try if you've been considering subscription.
Join during the Nerd Block Black Friday sale to save 50% off your 1st month of any new subscription! Subscribe today and use code BLACKFRIDAY50 to save!
Discount is valid for the first month on new subscriptions only (1, 3, 6, or 12-month duration). Discount cannot be combined with any other offer and does not apply to taxes, shipping or previous purchases. Offer ends November 29, 2016 at 11:59PM EST.