Nerd Block has announced the February 2016 Nerd Block Classic theme and Monster Block prize. We also have the first Nerd Block February 2016 box spoilers. The Nerd February February 2016 theme is Deadpool at Home!

In honour of the most anticipated Comic Book Movie finally in theatres in February, our theme for the February Classic Block is "Deadpool At Home"!
Nerd Block February 2016 Box Spoilers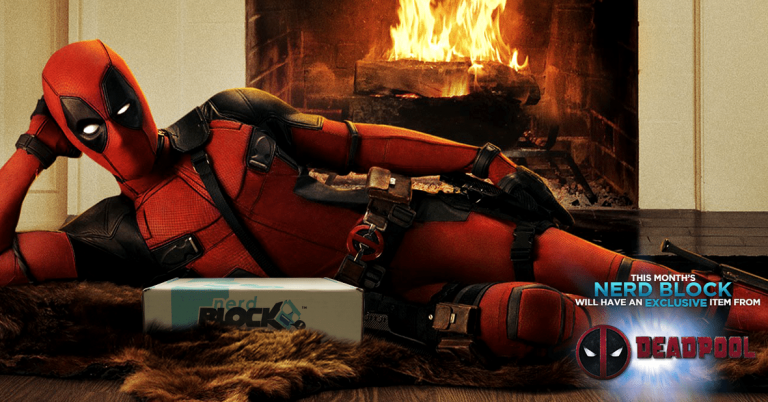 The Nerd Block February Deadpool at Home Nerd Block Classic block will have an EXCLUSIVE Deadpool collectible!
The Merc with a mouth is taking over and bringing an exclusive Deadpool item that we'll be shipping to subscribers across the world this February! Knowing Deadpool, we expect there may be another surprise to be found too!
February's Nerd Block Classic will also have items from Dark Knight, Super Mario Bros, and Terminator!
Join Nerd Block by February 25, 2016 to reserve your Deadpool at Home Nerd Block Classic box.
Which Nerd Block February 2016 spoiler are you most excited to receive?
Nerd Block February 2016 Monster Block Reveal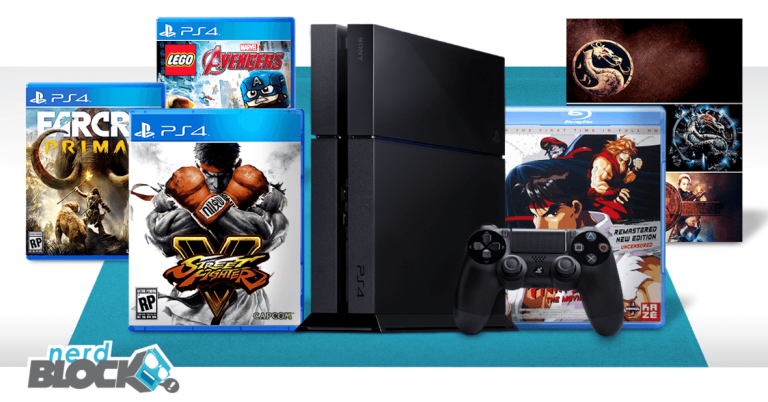 The Nerd Block Monster Block is a giveaway prize for Nerd Block Classic subscribers. Each month, one random Nerd Block Classic member wins that month's Monster Block Prize. The Nerd Block February 2016 Monster Block has:
PS4 Console
Far Cry Primal for PS4
Lego Marvel's Avengers for PS4
Street Fighter V for PS4
Mortal Kombat Triple Feature Blu-Ray
Street Fighter II Blu-Ray
Nerd Block February Coupon Code
Save 15% off monthly Nerd Block subscriptions. Join Nerd Block today and use Nerd Block coupon code SAVE15 at checkout to save. Save up to 25% automatically with multi-month and multi-block subscriptions!