Nerd Block has just announced an exciting June Nerd Block Classic spoiler and reveal. The Nerd Block June 2015 Classic Block is curated by Mr. Bean!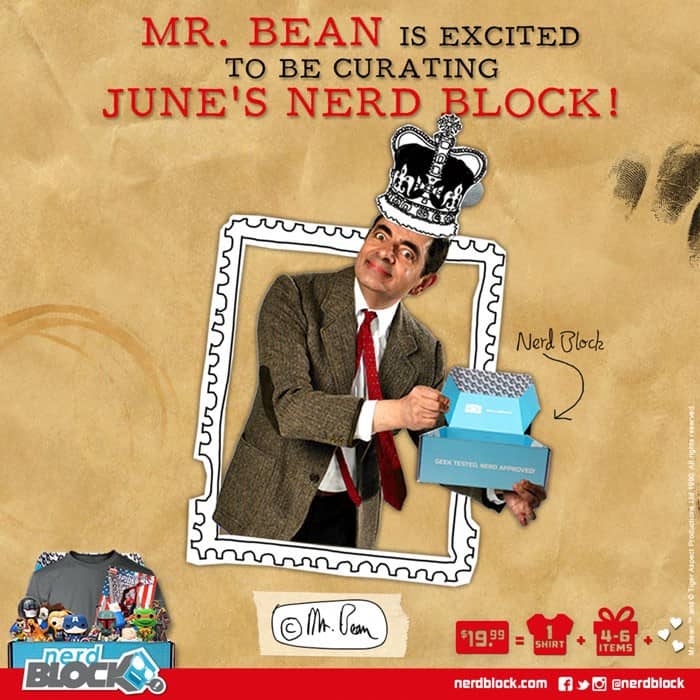 In addition, the June Nerd Block subscription box for geeks and nerds will include an exclusive Mr. Bean item!
We are so excited to announce that there will be an exclusive Mr. Bean item in this month's British Invasion themed Nerd Block! With all of his quirks and grunts, how could we not include this beloved character in the block? But wait, what's that? We went and arranged for him to curate the block too?! Blimey, jolly good show!
Are you a Bean fan? What do you think Mr. Bean will curate for the June Nerd Block Classic box?
Nerd Block Coupon Code
New Nerd Block Classic subscribers can use Nerd Block coupon code DALEK to save 10% off the 1st month of new monthly Nerd Block subscriptions. Subscribe for multiple month and get up to a 25%  – no code required!