Nerd Block has announced the nerd theme for the June 2017 Nerd Block Classic Block! Every month, Nerd Block delivers mystery nerd subscription boxes filled with exclusive nerd collectibles and a nerd t-shirt from ShirtPunch. The Nerd Block June 2017 theme is Badass Women.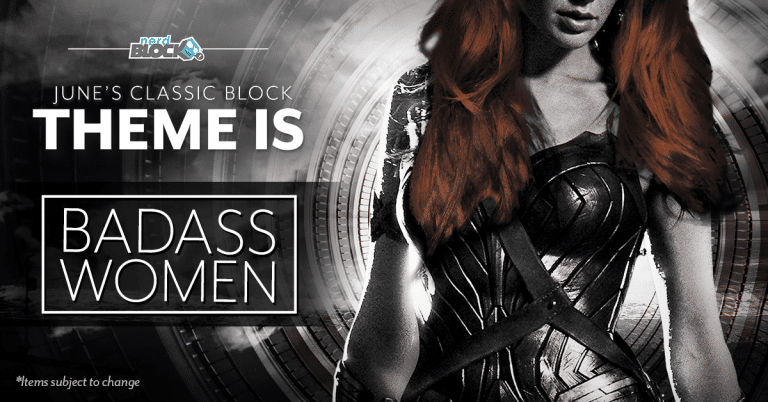 We're celebrating the most Badass Women in pop culture with June's Classic Block! Get badass exclusives, collectibles and apparel from some of your favorite ladies in pop culture!
Nerd Block June 2017 Classic Block Box Spoilers
We're still waiting for Nerd Block to announce the franchises for the June 2017 Badass Women Nerd Block Classic Block. However we do know that there is an EXCLUSIVE Wonder Woman item! There are also exclusives from other DC Comics ladies.

Join Nerd Block by June 15, 2017 to reserve your June Badass Women Nerd Block Classic box.
Are you excited about June's Badass Women Nerd Block Classic Block?
June 2017 Nerd Block Classic Coupon
Join Nerd Block Classic today and save on your first nerd mystery box! Use Nerd Block Classic coupon code FindBoxes to save 15% off the first month of any new Nerd Block Classic subscription. Save more with multi-block and multi-month subscriptions!