We have our fourth spoiler for the November 2014 Arcade Block! (You can also see November Arcade Block Spoiler #1, Spoiler #2, and Spoiler #3!) Arcade Block delivers a monthly mystery box of video game-themed t-shirts and collectables for just $19.99 per month.
The Arcade Block November 2014 box will feature a Minecraft item!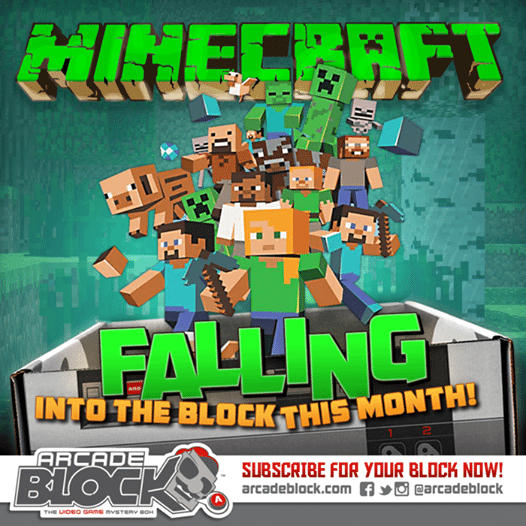 Arcade Block will have a great Minecraft item this month! We love Minecraft and we know you do, so when we got the chance to include this item we jumped at it!
The November 2014 Arcade Block starts shipping November 25, 2014! If you missed the Arcade Block November 2014, reserve your December Arcade Block while you can! Use coupon code SUPERHERO to save 10% off your first Arcade Block!
Are you a Minecraft fan? What Minecraft item do you think will be in the November Arcade Block?