Loot Crate delivers a monthly subscription box of epic gear to geeks and gamers. Each month's Loot Crate has a different geek or gamer-inspired theme. The theme of the November 2014 Loot Crate box is: BATTLE!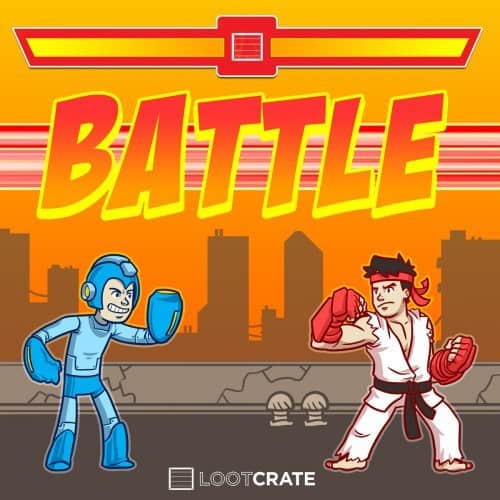 November's Loot Crate is a head-to-head, rough-and-tumble BATTLE for your senses! We're celebrating the fighting heroes, battling rogues, 8-bit brawlers and other factions that we love from some of your geek and gaming favorites…
Loot Crate has also shared a few box spoilers for the November Loot Crate box!
… including exclusive Mega Man & Assassin's Creed collectibles, Halo, Street Fighter and more surprises! We've got a t-shirt and this time it's an EXCLUSIVE design you won't find anywhere else!
To recap, November's Loot Crate will have:
An exclusive designed t-shirt
Exclusive Mega Man Collectible
Exclusive Assassin's Creed Collectible
An item from Halo
An item from Street Figher
more surprises!
Which November Loot Crate box spoiler are you most excited about? Let us know in the comments below!
Want to subscribe to Loot Crate? Use Loot Crate coupon code BATTLE to save $3 off any Loot Crate subscription or use code FINDBOXES to save 10% off any Loot Crate subscription.