Receive a monthly video game mystery box every month with Arcade Block. October 2014 Arcade Blocks start shipping on October 25th. We have our first October Arcade Block box spoiler!
The October 2014 Arcade Block box features an item from Super Mario Bros!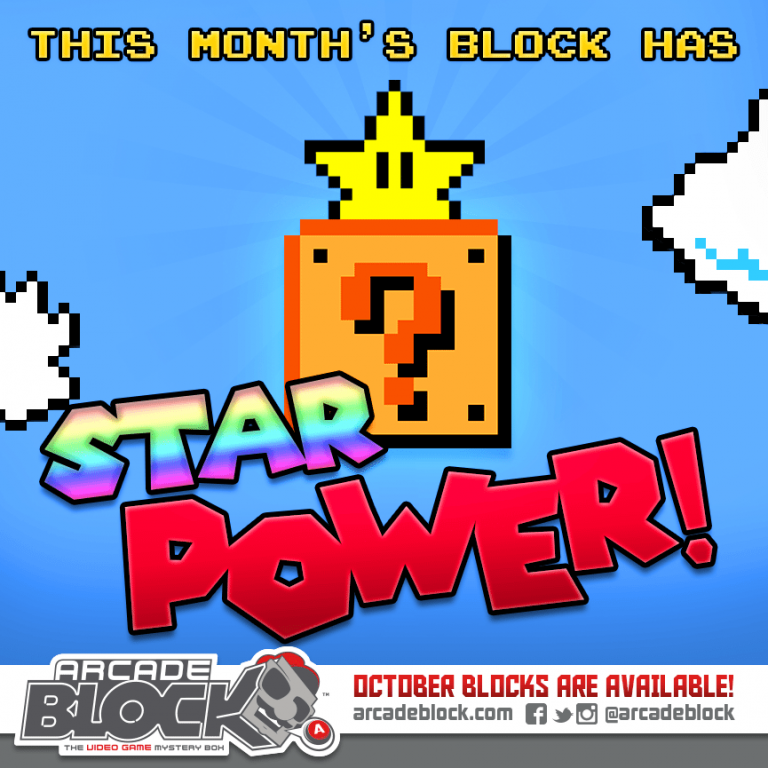 This month's Arcade Block is including some Star Power this month with a SUPER MARIO BROS item!
Hurry, reserve your October 2014 Arcade Block before they sell out. (September's Arcade Block did!)
Arcade Block Coupon Code
For a limited time, use Arcade Block coupon code SUPERHERO to save 10% off new Arcade Block subscriptions.
Are you excited for this Arcade Block spoiler? Leave a shoutout to your favorite Super Mario character in the comments below!