For just $10/month (or under $5/month with 12 month subscriptions + coupon code), Bulu Box delivers a monthly box of health and fitness samples for you to try. We have October 2014 Bulu Box spoilers!
The October 2014 Bulu Box will feature a samples of the new formula of BSN N.O. XPLODE.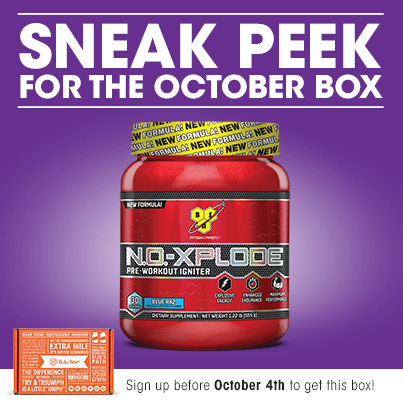 Whether it's muscle and strength that you're after or improved endurance and overall performance, BSN® knows you're out there, day after day, pushing yourself to the edge in order to get one step closer to your goal.
What do you think about the October Bulu Box spoiler?
Want the October 2014 Bulu Box and not a Bulu Box subscriber? Subscribe before October 4th to get the October Bulu Box! Use code BULUGAN467 to save 50% off 3, 6, or 12 month subscriptions!