Powered Geek Box has announced the geek theme for the October 2016 Powered Geek Box! We also have a sneak peek into this month's geeky collectibles. Powered Geek Box delivers monthly subscription boxes of epic items for geeks, gamers, and nerds. The Powered Geek Box October 2016 geek theme is HORROR!

Jason and Freddy may be names that scare some people, but they don't scare you. Things go bump in the night, and like Sam and Dean, you want to investigate. Maybe the unknown doesn't scare you — it intrigues you! This month we're bringing you all of your favorite classics in one horror-packed box. This box will be so scarily good, you might be afraid to open to see what lingers inside…
October 2016 Powered Geek Box Spoilers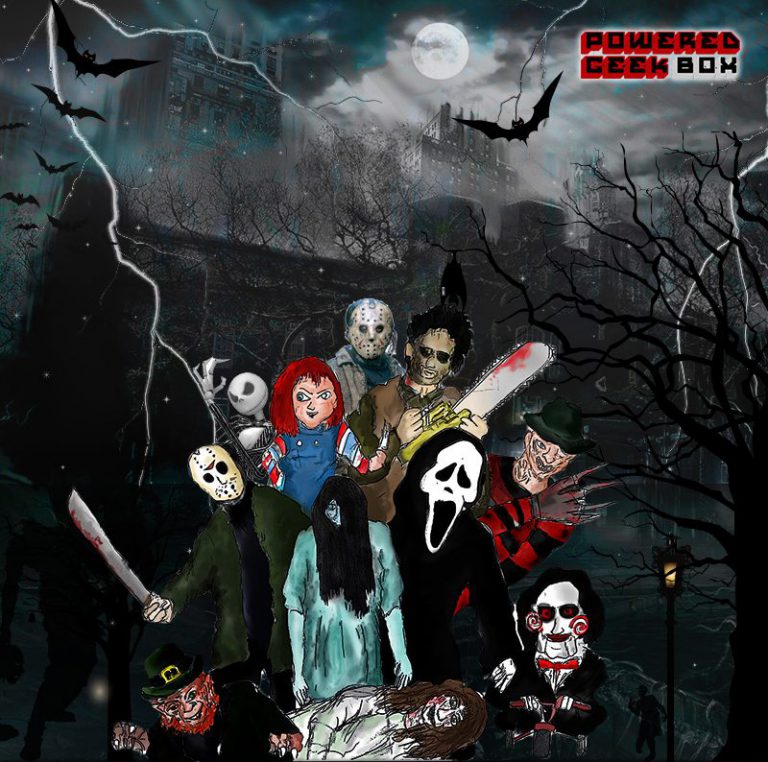 With this month's theme reveal Powered Geek Box has also shared a few hints for the October geek collectibles. Based off the theme description, we thing this month's geek box might feature geek goodies from Supernatural, Friday the 13th, Nightmare Before Christmas, and Nightmare on Elm Street.
Are you excited about the Powered Geek Box Horror theme?
Hurry, October 2016 Powered Geek Boxes are only available through October 17, 2016. Reserve your box today!
October 2016 Powered Geek Box Coupon
For a limited time, use Powered Geek Box coupon code HORROR to save $3 off your first Premium Powered Geek Box!