We have a sneak peek into the October/November 2016 LOVE GOODLY box! LOVE GOODLY is an eco subscription box that delivers the best, 100% non-toxic, cruelty-free and vegan lifestyle and beauty products. The LOVE GOODLY October and November 2016 box features products "to bring out your inner earth goddess and help facilitate self care" and was guest curated by blogger Sunny Subramanian of Vegan Beauty Review and author of The Compassionate Chick's Guide to DIY Beauty.
The first October/November 2016 LOVE GOODLY box spoiler is LINNÉ BOTANICALS: PURIFY Face Mask and Wash – a $58 value.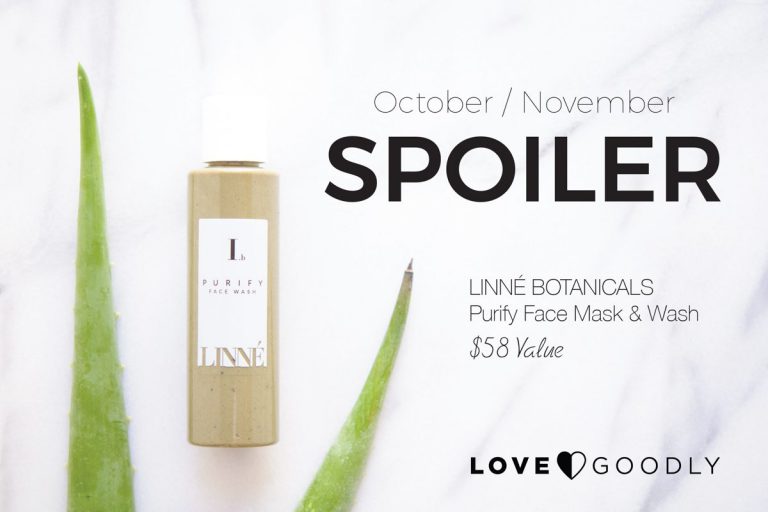 LINNÉ products are made from all-natural botanical compounds formulated to optimize the health and appearance of your skin. Just some of the pure organic and wild-harvested ingredients in PURIFY include French Green Clay and Bentonite, Tea Tree Essential oil, Lime Essential oil, Cypress Essential oil Dead Sea Salt and Olive Leaf Powder. Use it as a weekly mask: massage into dry skin and leave for 3-5 minutes before rinsing. Or use as face wash. Vegan, cruelty free, non-toxic, made in USA, handmade
The second LOVE GOODLY box spoiler for the October/November box is Lippy Girl Makeup Pressed Mineral Eyeshadow – a $16 value.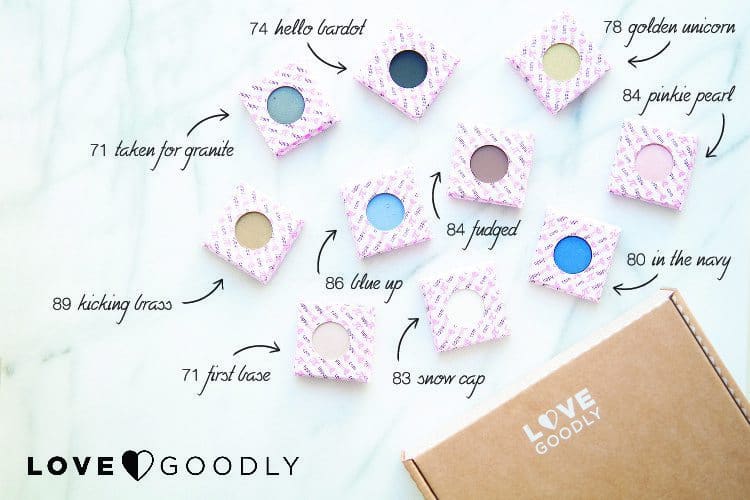 Lippy Girl's natural, vegan, cruelty free pressed mineral shadows are the smoothest, most blendable you can find. They're free of petro-chemicals, silicone, and preservatives Your box has one of 10 amazing colors – trade with your friends or collect them all!
Subscribers can personalize their box by requesting one of the 10 Lippy Girl eye shadow colors pictured above. Email your selection, email address and name to info@lovegoodly.com to request your favorite color. Use "Lippy Girl" in the subject line.
The October and November 2016 LOVE GOODLY starts shipping October 17, 2016. Subscribe today to get this LOVE GOODLY box of eco goodies!
What do you think about the October/November LOVE GOODLY box spoilers?
October/November 2016 LOVE GOODLY Box Coupon
Join LOVE GOODLY now and save 20% off your 1st LOVE GOODLY box with code LOVEFALL.
First-time customers only, valid on bimonthly not 6 or 12 month subscription. While supplies last.