The Pley LEGO® subscription box is the "Netflix for LEGO®s", allowing subscribers to rent unlimited LEGO sets every month. For a limited time, sign up for the Pley free trial and get your 1st LEGO® set for just $2 shipped!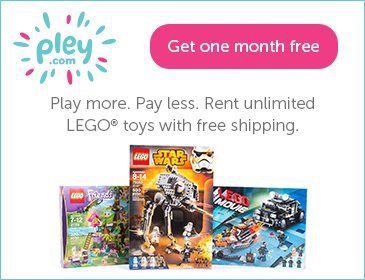 As a Pley subscriber, you can create your own customized "Pleylist" of LEGO sets you would like to rent. Choose from Star Wars, Friends, Super Heroes, City, Duplo, LEGO movie and more LEGO collections. Play and build with the set and return it when your child is ready for a new set. You'll automatically receive another LEGO set from your Pleylist. Shipping is FREE!
Access unlimited LEGO® sets every month with the Pley subscription box. Sign up for the Pley Free Trial and get your 1st LEGO® set for just $2 today!