It's important to know quick healthy lunch recipes.  Everyone says breakfast is the most important meal of the day, but I think a lunch is too. Anytime I miss lunch I feel so sluggish and cannot think clearly. Therefore, I try to make it my mission, every day, at least eat a quick lunch. Today I will share with you some of my favorite quick healthy lunch recipes to help you stay energized throughout the rest of your day too.
Cocoa Peanut Butter Protein Shake 
Protein is essential for energizing the body and keeping it lean and strong. One of the quick healthy lunch ideas to consider is making my cocoa peanut butter protein shake. It consists  of 1/4  cup of chocolate protein shake mix, a few tablespoons of organic peanut butter, two cups of almond milk and a few ice cubes. All I do is, pour all these ingredients into a blender and puree them into a creamy chocolate peanut butter protein shake. After, I pour it into my to go cup and drink it as I do what I got to do.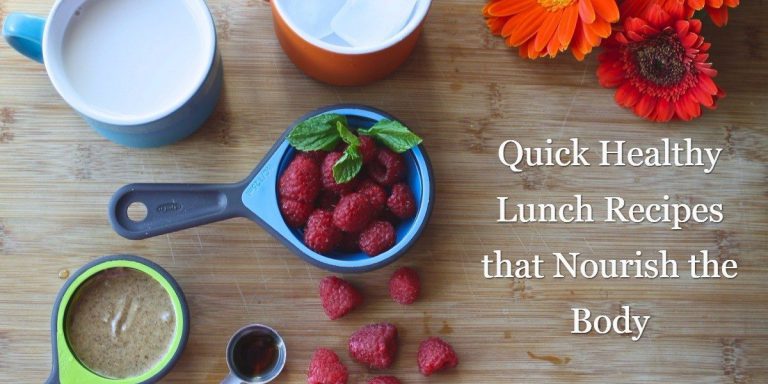 Cottage Cheese with Berries and Seeds 
I love eating cottage cheese so anytime I want a super quick lunch; I pull out one of my small individual cottage cheese cups and add some fresh berries and sunflower seeds on top. The lunch provides me with protein for energy, a serving of fruit for some vitamin C and fiber, and some vitamin D and calcium to keep my bones and teeth healthy and strong naturally.
Rice and Beans 
Another one of my favorite quick healthy lunch ideas that is hearty, warming and super quick to make is my rice and beans. All I do is take two cups of brown instant rice with a can of organic baked beans and two cups of water and combine the ingredients in a pan on top of the stove. Then, I place the lid on the pot, turn the burner on medium heat and allow the rice and beans to cook together for 10-minutes. After, I stir the ingredients to make sure they are mixed well and serve it up in my little to go bowl and eat as I go. The rice is fat-free and provides me with whole grains and the beans are full of protein and fiber to fill my tummy up and keep me energized.
More Quick Healthy Lunch Recipes
Tropical Yogurt Smoothie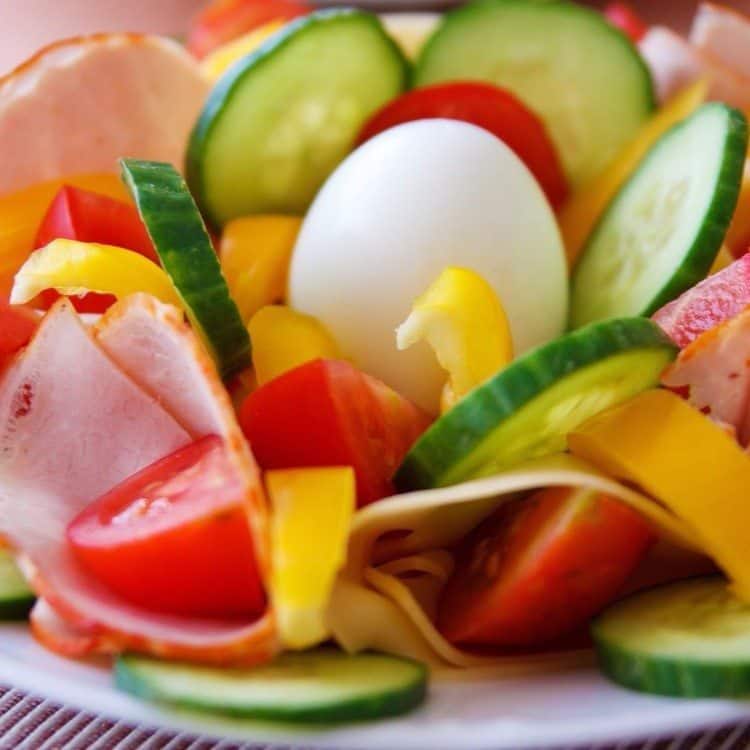 Anytime I am super hungry and need a super quick healthy lunch I make my tropical yogurt smoothie. It consists of adding a cup of almond milk into a blender with a cup of frozen tropical fruit blend and a cup of plain yogurt. Then, I blend all the ingredients together until I get a thick creamy rich smoothie packed full of protein, vitamins, minerals, fiber and antioxidants to keep me full of life and health. After, I pour it into my to go cup and continue on with my day while drinking it up. The smoothie fills me up and keeps me full until dinner.
Chicken Salad Lettuce Wrap 
Whenever I want a light lunch that provides protein and fiber I made my chicken salad lettuce wrap. I take some homemade chicken salad I have in the refrigerator and place it onto a large romaine lettuce leaf. I use the lettuce leaf as a wrap instead of a breaded kind. Then, I fold the lettuce in half like a toca and eat the chicken salad lettuce wrap right up for a delicious on the go meal.
End Notes 
As you can see, making a quick healthy lunch is easy to do and not time-consuming at all. Making sure you get lunch into your body each day is a great natural way to provide it with energy to get through the rest of your day properly. When you have healthy lunch recipes in your cookbook, you'll find it easier to eat healthy meals every day.