We have a sneak peek at some of the amazing fashion and accessory items in the Rachel Zoe Box of Style Spring 2017 box! Every season, Box of Style from The Zoe Report delivers a luxury subscription box for women. For each Box of Style, Rachel Zoe and The Zoe Report team curate over $350 worth of fabulous fashion, beauty, and lifestyle products to include in your quarterly Box of Style subscription box. The Spring Box of style has a $400+ retail value! And now, for the Box of Style Spring 2017 box spoilers!
The Box of Style Spring 2017 hero item is this black and white carryall by Tribe Alive that has a $200 retail value.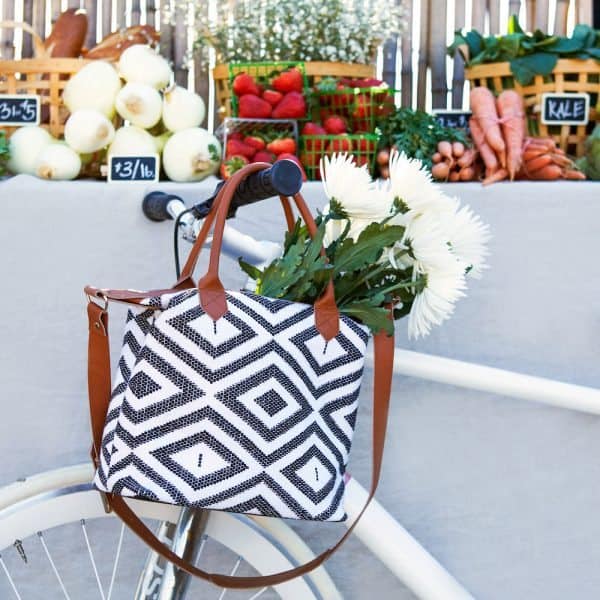 We teamed up with Tribe Alive, a fair-trade accessory label that supports independent artisans in developing countries, to create a striking and versatile handbag perfect for festival season. Valued at $200, the black and white carryall is made of foot-loomed fabric and cognac brown leather and produced on a small-batch scale to ensure the highest quality.
The Spring 2017 Box of Style from The Zoe Report also has these gorgeous and versatile Adornmonde earrings – a $62 value!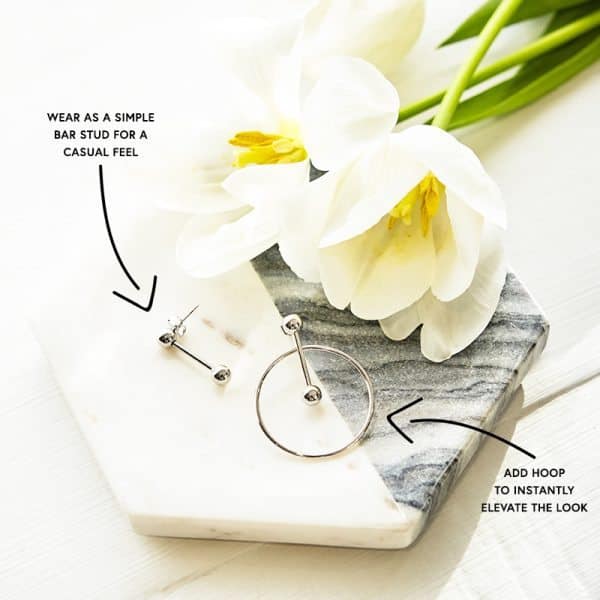 There's more than one way to wear your favorite shirt—buttoned up, off the shoulder, even backward—so why shouldn't the same philosophy apply to your jewelry? The Adornmonde earrings included in our Spring 2017 Box of Style speak to this sentiment with a chic design that is adaptable according to your fancy. Hoops one minute and bars the next, these bold baubles will polish off every ensemble effortlessly.

Valued at $62, this au courant pair is versatile in more ways than one. Box of Style members are able to choose between silver and gold finishes for a fully personalized look.
What do you think about the first box spoilers for the Spring Box of Style by The Zoe Report?
The Box of Style Spring 2017 box starts shipping in December. Memberships often sell out early. Join now to reserve your Spring Box of Style!
Box of Style Spring 2017 Coupon Code
For a limited time, use Box of Style promo code BOSSP10 to save $10 off the Spring Rachel Zoe Box of Style.
Want to reserve a year's worth of style? Box of Style coupon code BOSSP20 saves you $20 off an annual Box of Style subscription!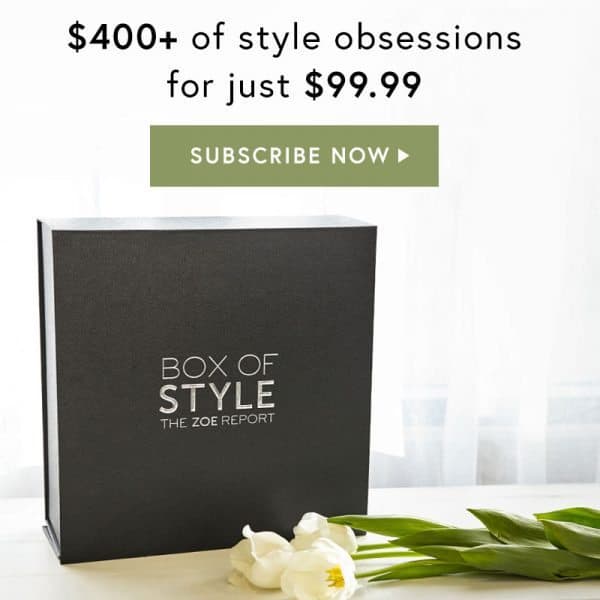 Box of Style Spring Box promo codes expire April 30, 2017.
Box of Style Spring 2017 Preview | The Zoe Report by Rachel Zoe