Clean your home and bathrooms with safe and non-toxic cleaning products from The Honest Company. Through August 17, 2014 save 25% off Honest Cleaning products when you use Honest coupon code CLEANFUN at checkout.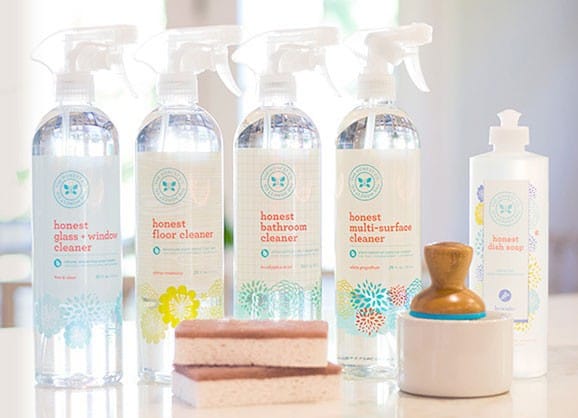 Some of Honest's Cleaning products include:
Glass + Window Cleaner
Powerful, plant-based formula leaves all types of glass gleaming & crystal clear
Floor Cleaner
Works likes a dream on hardwoods, bamboo, laminate & other sealed floors
Bathroom Cleaner
Easily eliminates soap scum, rust, hard water stains & other pesky nasties
Multi-Surface Cleaner
A naturally fresh way to safely clean and remove dirt & buildup from virtually all surfaces
Dish Soap
The effective grease & dish cleaning power you expect, in a natural, ultra-versatile formula
Scrubber Sponge
Cleans tough messes without scratching — scrubbing fibers made with walnut shells & recycled plastic
Suds Up
Ceramic soap dish & brush create an amazing amount of suds for tackling tough dishes
Which Honest cleaning product will you be picking up?
Offer expires 8/17/2014.