Give your child a new adventure every month with Peekapak. Your Peekapak subscription box for kids will include a new storybook, 2-3 crafts, and all the materials needed for the activities.
For just 2 more days, you can save 30% off the first month of new Peekapak subscriptions when you use Peekapak coupon code LUVMOM at checkout.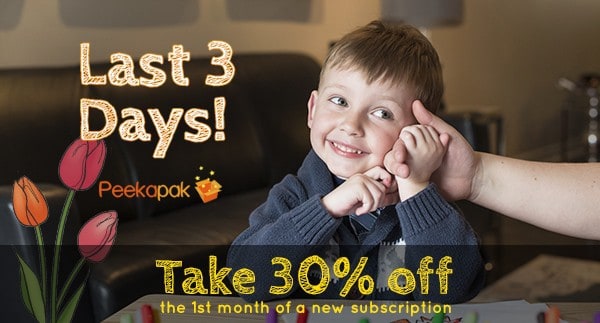 Coupon expires 5/18/2014.