Orange Glad delivers a carefully curate a box of gourmet sweets to your door every month. For a limited time, through April 1, 2015, save 30% off your ENTIRE Orange Glad subscription when you use Orange Glad coupon code SPRING30 at checkout!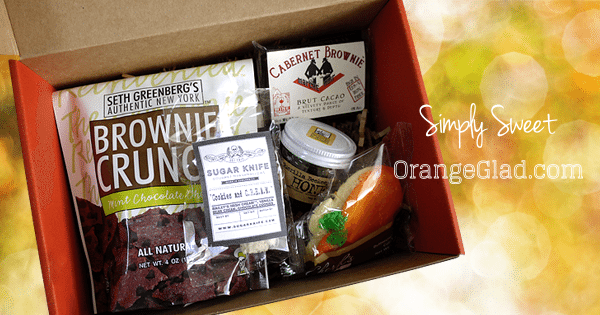 6 month Orange Glad subscriptions are just $83.79 + FREE shipping with coupon. That's less than $14 per box! Want an Orange Glad monthly subscription instead? With this coupon, your first Orange Glad box of desserts is $15.36 (compared to $21.95 regularly priced.)
Take a look at our Orange Glad March Sweet Box review for a look at some of the treats that were in last month's box! Have a favorite sweet? Use Orange Glad promo code SHOPSWEET to save 15% off at the Orange Glad Marketplace.
Save 30% Off Your Entire Orange Glad Subscription with Code SPRING30
Offer expires April 30, 2015.