The HelloFresh weekly subscription box makes cooking easy and fun by delivering delicious, nutritious recipes and the fresh, high quality ingredients needed to prepare them right to your door. Through February 1, 2015 save 40% off HelloFresh recipe boxes when you use HelloFresh coupon code SUPER40 at checkout.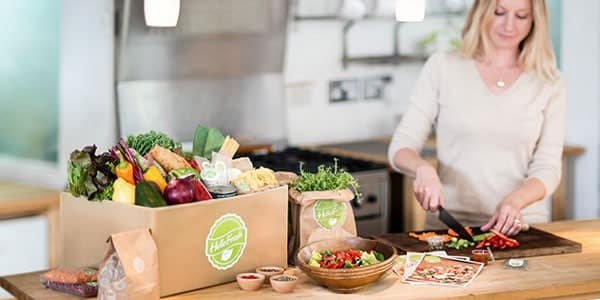 HelloFresh offers a Classic Recipe Box as well as a Vegetarian Recipe Box. Each HelloFresh recipe box includes the pre-measured ingredients and recipes needed to cook 3 chef-created meals that can serve 2 or 4 people (depending on box size.)
Subscribe to HelloFresh by January 28th to receive your first the week of February 1st! Save 40% Off HelloFresh recipe boxes with coupon code SUPER40 today.
Coupon expires February 1, 2015.