Scent Trunk is a monthly men's and women's fragrance subscription box that delivers new cologne and perfumes, selected just for you, ever month. For a limited time, through July 19, 2015, save 50% off your 1st Scent Trunk subscription box when you use Scent Trunk promo code NEWandIMPROVED at checkout.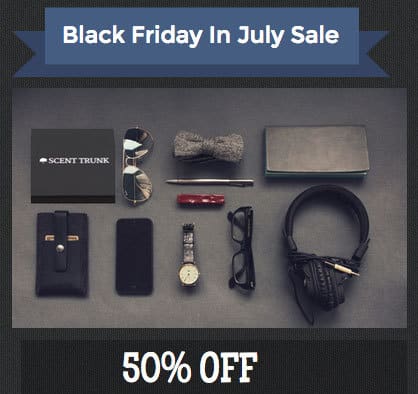 Scent Trunk is new and improved, with new brands, improved scent customizations and new, larger spray vials.
Your first Scent Trunk box is just $9.00 + FREE shipping with Scent Trunk coupon code NEWandIMPROVED.
Save 50% Off Your 1st Scent Trunk with code NEWandIMPROVED today!
Scent Trunk promo expires July 19. 2015.