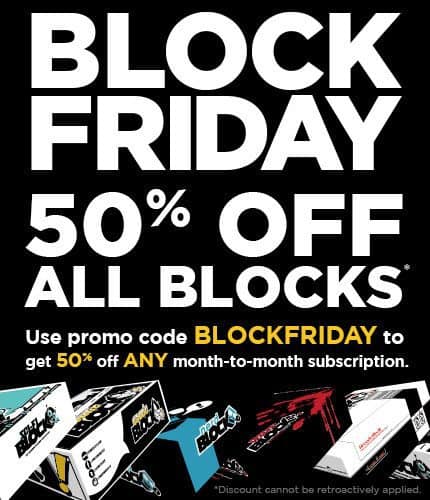 The Nerd Block Black Friday sale is LIVE and is offering great savings on all Nerd Block, Nerd Block Jr., Comic Block, Horror Block, Arcade Block and Sci-Fi Block subscriptions! Pick your subscription and save 50% off all Nerd Blocks when you use code BLOCKFRIDAY at checkout.

The Nerd Block subscription boxes deliver a monthly mystery box of toys and collectibles right to your door. Choose your subscription and use code BLOCKFRIDAY to save 50% off month-to-month subscriptions.

Save 50% off All Nerd Block subscriptions with codde BLOCKFRIDAY.