Nerd Block recently launched Arcade Block – a monthly subscription box delivering a mystery video game box and video game-themed T-shirt for just $19.99 a month. We have our first box spoiler for the September 2014 Arcade Block!
Every September Arcade Block will featured an exclusive Legend of Zelda shirt!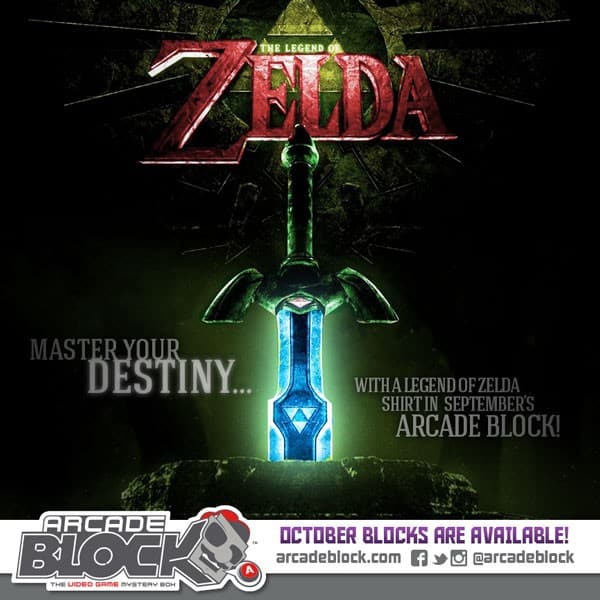 Don't want to miss out on another exclusive item? Subscribe to Arcade Block today to reserve your October Block. Use code SUPERHERO to save 10% off the first month of new Arcade Block subscriptions!