The box spoilers keep coming for the September 2014 Arcade Block. Arcade Block is a new subscription box from Nerd Block that delivers a mystery video-game themed box, plus a limited edition T-shirt, every month.
The September 2014 Arcade Block is sold out (so make sure you reserve your October box) but we have our third box spoiler for this month's Block. You can also check out our first September Arcade Block spoiler and the second September Arcade Block box spoiler. The September Ardade Block will feature an epic item from the newesxt edition of Tomb Raider!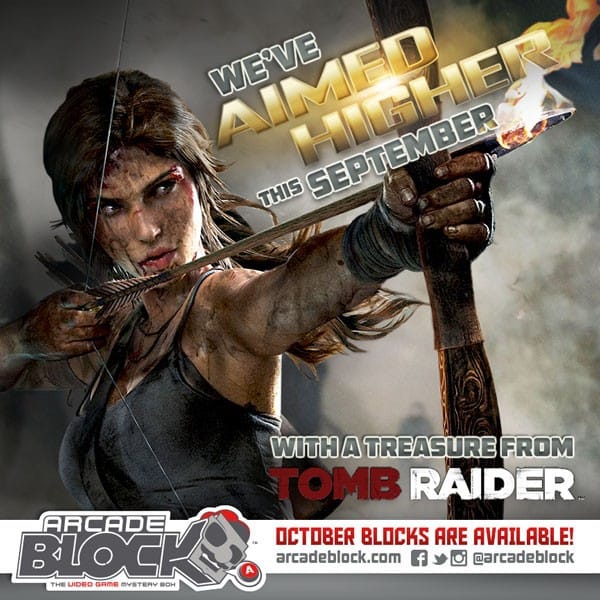 Hurry, October Arcade Blocks are almost sold out. Subscribe to Arcade Block today! Arcade Block subscriptions are $19.99 per month plus shipping.
Want to save on new Arcade Block subscriptions? Use Arcade Block coupon code SUPERHERO to save 10% off new Arcade Block subscriptions.