Discover the health and fitness products that work best for you with a monthly Bulu Box. Each month, Bulu Box delivers a variety of product samples to find the right products to help you reach your fitness or weightloss goals. We have two box spoilers for the September 2014 Bulu Box!
Spoiler #1: Manitoba Harvest HempPro 70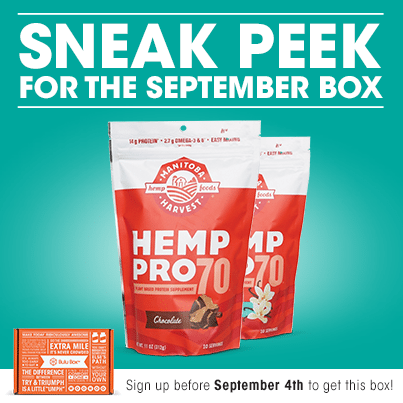 Manitoba Harvest HempPro 70 is the world's first water soluble hemp protein powder. This means that you can easily mix HempPro 70 in a shaker cup with any delicious drink of your choice. With 20 grams of protein per 30 gram serving, HempPro 70 is a complete plant based protein, offering all essential amino acids – great for vegan or vegetarian diets.
Spoiler #2: Detour Smart Bars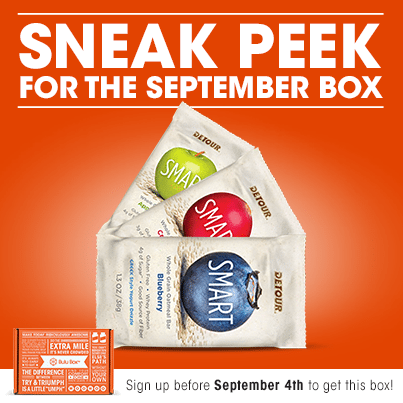 We started SMART bars with organic whole oats which are certified gluten free and added wholesome whey, the right protein to replenish your body. We sweetened the bars naturally and ensured each is a good source of fiber. Now that's SMART.
What do you think about the September Bulu Box spoilers?
Want the September Bulu Box? Subscribe by September 4, 2014 to reserve your box! Save 50% off any 3, 6, or 12 month Bulu Box subscriptions when you use code BULUGAN467 at checkout.