The Vegan Cuts Snack Box delivers a monthly box of vegan snacks and beverages for just $19.95/month. We have a first look into the September 2014 Vegan Cuts Snack Box with this tasty box spoiler.
Every September Vegan Cuts Snack Box will include Earth Balance Mac & Cheese!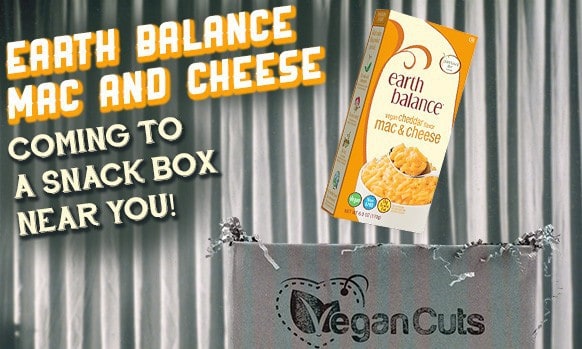 Chedda just got betta. Real betta. Flavor so good we don't even need dairy. You heard us, there's nothing but plant-based ingredients in this box. Creamy, cheesy flavor paired with perfectly bite-sized pasta delivers delicious tastes in every bite. We could call it comfort-in-a –bowl, but we prefer Vegan Mac & Cheese.
Hurry, TODAY (September 12) is the last day to reserve your September 2014 Vegan Cuts Snack Box! Subscribe Now