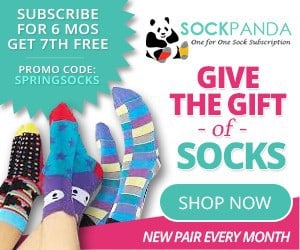 Shop the SockPanda Spring Sale and get free socks! For a limited time, subscribe to 6 months of SockPanda and get your 7th month free! Use SockPanda coupon code SPRINGSOCKS at checkout to claim your free month of socks.
SockPanda delivers fun socks for men, women, and kids every month. Get your free month of SockPanda with 6 month subscriptions today!
Coupon code expires April 30, 2016.