Sports Crate by Loot Crate is a new sport subscription box delivering exclusive, team-specific gear right to your doorstep. Subscribe today and save $10 off any Sports Crate subscription when you use Sports Crate coupon code SPORTSCRATE10 at checkout.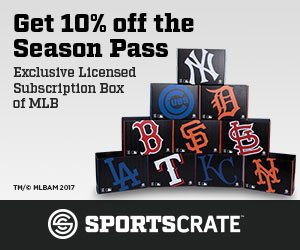 Your 1st box of officially-licensed team gear and collectibles is just $29.99 + FREE shipping after savings. Sign-up for a Sports Crate Season Pass to save 10% off PLUS get a special edition figure.
Show your team some love with Sports Crate. Sign-up now and use code SPORTSCRATE10 at checkout to save $10 off your Sports Crate subscription today!