Surprise Ride has revealed the August 2015 box theme and spoilers for the August Surprise Ride kid's subscription box. Surprise Ride delivers curate a monthly adventure box, for kids ages 6-11, that makes learning fun and easy.
The Surprise Ride August 2015 Box Theme is Newspapers!

Surprise Ride August 2015 Box Spoilers
We have our first box spoilers for the August Newspapers Surprise Ride box!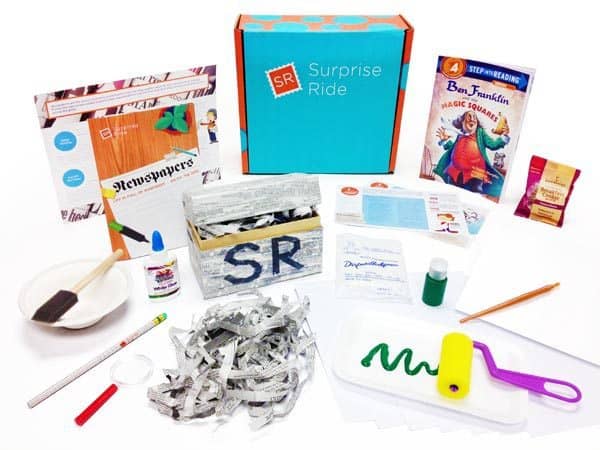 With the Surprise Ride Newspapers box, your child will:
Learn the art of printmaking & design a headline memory box
Receive an eco-friendly pencil made of recycled newspapers
Enjoy a tasty breakfast cookie while they have fun learning
What do you think your child will love the most about their Surprise Ride subscription box?
Surprise Ride Promo Code
For a limited time, save 15% off the 1st box of new Surprise Ride subscriptions when you use Surprise Ride promo code JOIN15 at checkout.