Get a sneak peek into the July 2016 The Bam Box with this month's monthly collectibles mystery box! Every month, The Bam box delivers hard to find collectibles, limited edition items, and at least one autographed item in every box. The Bam Box July 2016 theme is Galactic!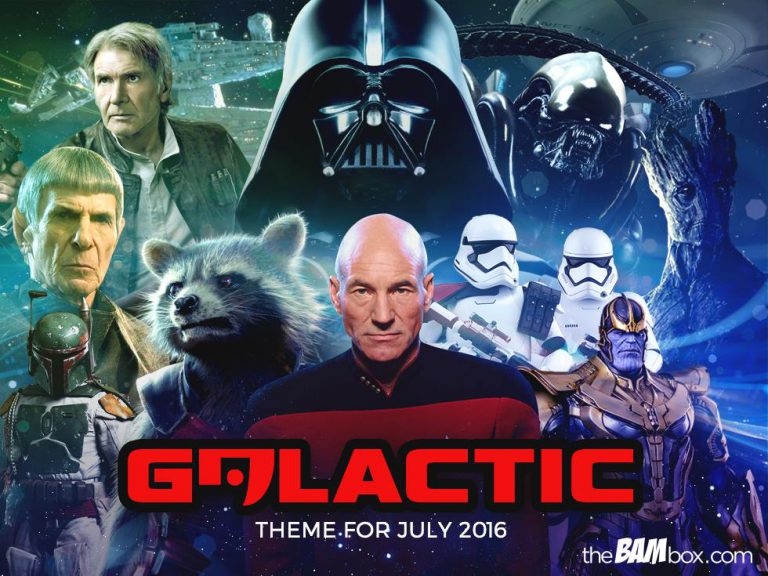 Some of the most epic areas of fandom come from space. Sometimes hovering right over us; sometimes invading. Sometimes light years away. From heroes to villains, the Bam Box is going to capture some of our favorite places in the way only we can.
The Bam Box July 2016 Box Spoilers
We don't have any specific spoilers for the July Galactic Bam Box yet, but the image suggests there may collectibles from Star Wars, Star Trek and Guardians of the Galaxy.
Look for exclusives and limited edition pieces. PLUS, the box is changing a little bit this month. We just kicked the trading factor up a little bit. Vague? Yes. Exciting? More than you know…
What do you think about The Bam Box July 2016 theme and box spoilers? Subscribe by July 19, 2016 to reserve your Galactic July The Bam Box! Join now.