Choosing the right makeup is an easy way for older women to look younger. Turning 40 can be scary for many women, even if the truth is that you won't actually look any more than a day older once you hit that dreaded milestone. While getting to be 40 should be an accomplishment women revel in, it's often a time when many really begin to take stock of how they look. In many cases that means trying to find ways they can make themselves look younger without doing something dramatic or costly like plastic surgery.
If you're about to turn 40, have just reached that "terrifying" age, or even if you're a few years past it already, you've probably noticed a few changes in your skin and the way your face looks. These aren't cause for panic, and there's nothing wrong with you. It's just the process of aging!
That doesn't mean you have to live with the look of fine lines and wrinkles that come with simply not being in your 20s anymore.
Instead, use these eight makeup tips to help yourself look ten years younger and every bit as beautiful as you can be every single day.
1. Purchase and Use a High-Quality Primer
If you're like many women you've seen primer on the drugstore shelves or at the makeup counter but never really bothered to give it a try for yourself. After all, primer is really only for special occasions or when your picture is going to be taken, right? The short answer is no – primer is something that needs to be in your everyday makeup bag and part of your regular makeup routine.
The reason primer is so important for women over 40 is because of those fine lines and wrinkles that you're likely starting to notice around your mouth, cheeks, eyes and forehead. When used properly a high-quality primer helps to smooth those fine lines and wrinkles out, making them considerably less noticeable even before you've put on your foundation.
Don't skimp on a low-quality primer. It really is your first line of defense against looking your age or even older.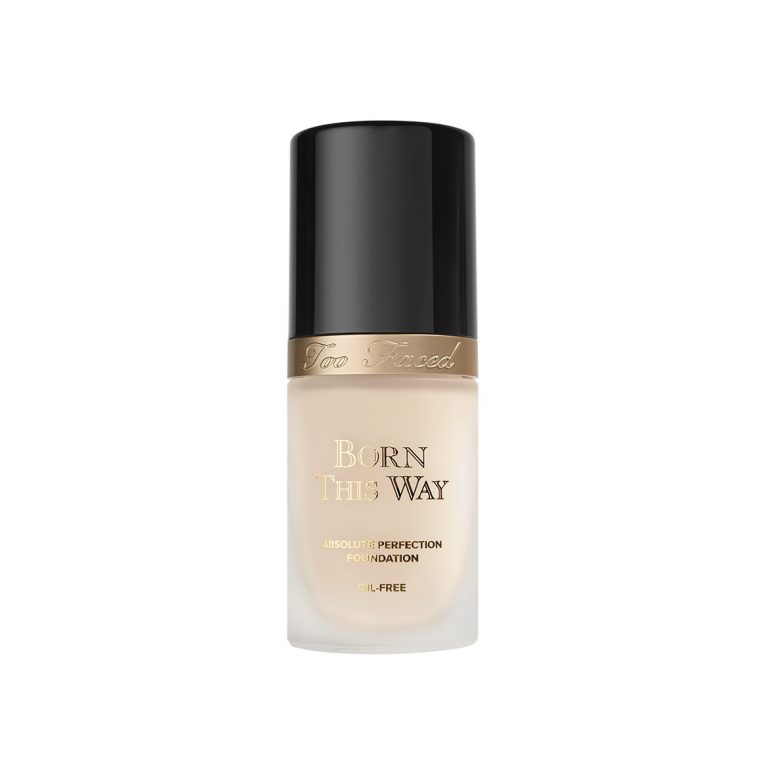 2. Build on a Solid Foundation
You already know that foundation is really the most important part of your makeup routine. It's the frame you build your house upon, and if you're going to build a beautiful home, you need a good foundation.
What you may not know is how to find the best foundation or how to use it the right way.
Start by choosing a sheer liquid foundation that's just about a shade darker than your natural skin tone. Don't do this step when you're in a hurry! You need to make sure the shade you choose is exactly right for you.
If you're not too sure what's right, this is one of those times that paying a bit more for your makeup and getting some help from the knowledgeable people at the cosmetics counter at a fine department store can be really helpful.
Once you've found the perfect shade you need to apply your makeup the right way. For most women this means working out from the areas around the nose and center of the forehead with a clean makeup sponge since these are the places that are most likely to be red and blemished.
Don't forget to carefully blend and smooth your makeup around your jawline, either.
TIP:
Use a dab of foundation just around the edges of your nose to conceal redness. You'll be surprised how much younger you'll look just by doing that alone.
3. Conceal Carefully
Not every single woman needs a concealer. If you don't have blemishes that your primer and foundation won't cover up to well, skipping the concealer is just fine. However, many women have a blemish or two they would like to cover up at least once in a while, and knowing what works before you're late for work or dinner is important.
When it comes to concealer the most important thing to look for is an emollient product that is easy to apply and spread. You don't want something thick and goopy because after you put it on it's going to look, well, thick and goopy, not like healthy, vibrant skin!
4. Don't Darken the Eyes
A dark, smoky eyeshadow can give you a sultry, sophisticated look at night. However, many women keep the dark look during the day. That's fine when you're in your 20s and don't have to worry about your face looking tired, but as you age, dark shadow isn't the best option for every second of every day.
Instead of choosing a dark eyeshadow all the time, try using a lighter color like cream, beige or even a soft pink to make your face look brighter. You'll also want to pick eyeshadow varieties with a matte or subtle shimmer finish instead of something too sparkly, which will actually make you look older instead of fun or glamorous.
Makeup Tips for Women Over 40
5. Pay Attention to Your Eyebrows
A manicured look always requires good eyebrow grooming, but now that you're getting older, you're probably noticing that your eyebrows don't look quite as thick or as dark as they once did. Don't panic, just change the way you color your eyebrows.
As you age your eyebrows are going to appear a bit lighter in color. To darken your brows and give your face a more youthful look the best thing you can do is switch from pencil color to a colored powder that provides a little more all-over coverage.
Use a very thin eyebrow brush to apply the powder and don't put it on too heavy. You want your eyebrows to be dark and healthy looking, not thick and bushy like a caveman's.
6. Go Bright with Blush
Neutral colors are great when you're young and your skin is pink and springy. When you get to the point where that's simply no longer the case, the best thing you can do to shave a few years off your look is to use a bright-colored blush.
Ditch those beige tones and go for something in the apricot or light pink family instead. Just don't overdo it or you'll end up looking a bit more like a clown than the classy lady you are.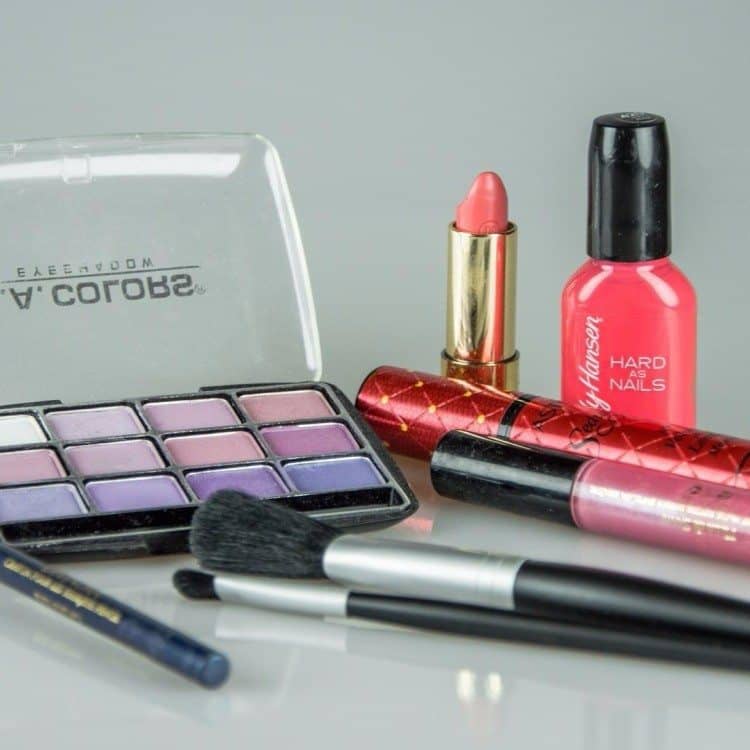 7. Pick Bold Lip Color
Dark lip colors can be striking and sexy but they aren't always the most flattering for women over the age of 40. Instead, light colors that make you look a bit more fresh-faced and youthful can actually be a much better choice, even for occasions that could otherwise call for that more dramatic or formal lipstick.
When you're doing your shopping for makeup, grab a few sheer tinted lip balms and glosses – they should be go-to lip color tools during the day. For nighttime events or for a more "finished" look, try some lipsticks that look a bit too bright for regular wear. You'll be surprised how natural they look once you get them on your lips.
8. Remove Your Makeup Every Night
Perhaps the most important thing you can do for yourself when you're over 40 isn't actually a makeup application tip at all. It's removing your makeup each and every night in order to keep your skin healthy and looking its best.
As you get older, dry skin is going to be more and more of a factor for most women, and many experience hormonal changes around this age that cause almost teenage-like acne breakouts from time to time.
Purchase a high-quality makeup remover and keep wipes handy wherever you are. Taking your makeup off each and every night will help your skin look better naturally, which will in turn allow you to perfect your already good skin with these tips instead of trying to cover up and hide new blemishes. Beauty subscription boxes are a fun way for women over 40 to discover new beauty products every month.