Swap your closet with unlimited women's fashions in sizes 10-21 with a subscription to Gwynnie Bee. For a limited time, new subscribers can try Gwynnie Bee for FREE for 30 days when you subscribe to Gwynnie Bee using this link.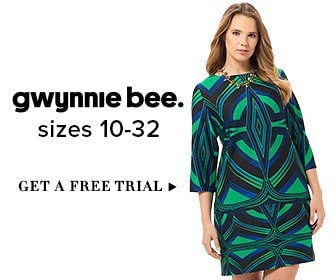 Gwynnie Bee subscriptions start at just $35 a month, for 1 item at a time and go up to $150 for 10 stylish items with each Gwynnie Bee clothing box. Browse the Gwynnie Bee styles and add your favorites to your closet for your next Gwynnie Bee delivery. Buy and keep what you love and return the rest for new styles – shipping is free both ways!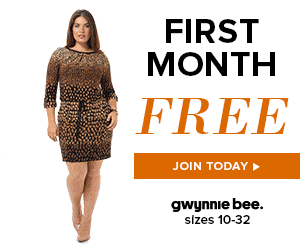 With this Gwynnie Bee FREE trial, you can receive 3 items at a time for FREE for 30 days! (If you're quick with your return shipments, you could wear a new outfit every day for a month FREE.)
Subscribe today and Try Gwynnie Bee for FREE for 30 Days!
Offer expires March 31, 2015.