The Vegan Cuts Cyber Monday sale is live! TODAY only, save up to 15% off Vegan Cuts Snack Box and Vegan Cuts Beauty Box subscriptions PLUS get free bonus gifts when you join!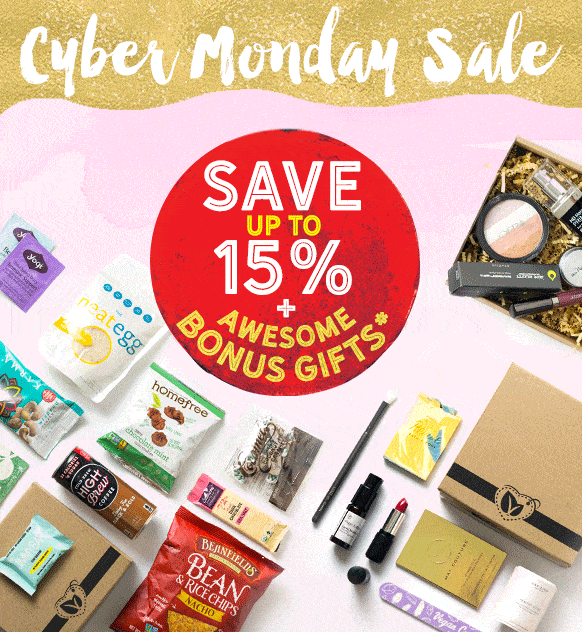 Subscribe today and save 10% off 6 month Vegan Cuts Snack Box and Beauty Box subscriptions. Sign-up for 12 months of vegan snack and beauty boxes and you'll get 15% off! PLUS, you'll also get a BONUS Nutiva Organic Dark Hazelnut Spread with Vegan Cuts Snack Box subscriptions. New Vegan Cuts Beauty Box and Makeup Box subscribers will get a BONUS cosmetics bag.
Shop the Vegan Cuts Cyber Monday Sale today to get your discount and free bonus gifts. Subscribe today!
Offer ends November 28, 2016.