Loot Crate has announced the theme and boxes spoilers for the WWE Slam Crate June 2017 WWE subscription box. WWE Slam Crate delivers is a monthly subscription box featuring six exclusive, officially licensed WWE collectibles and apparel for WWE fans. Each WWE Slam Crate has a different theme. The WWE Slam Crate June 2017 theme is STABLES!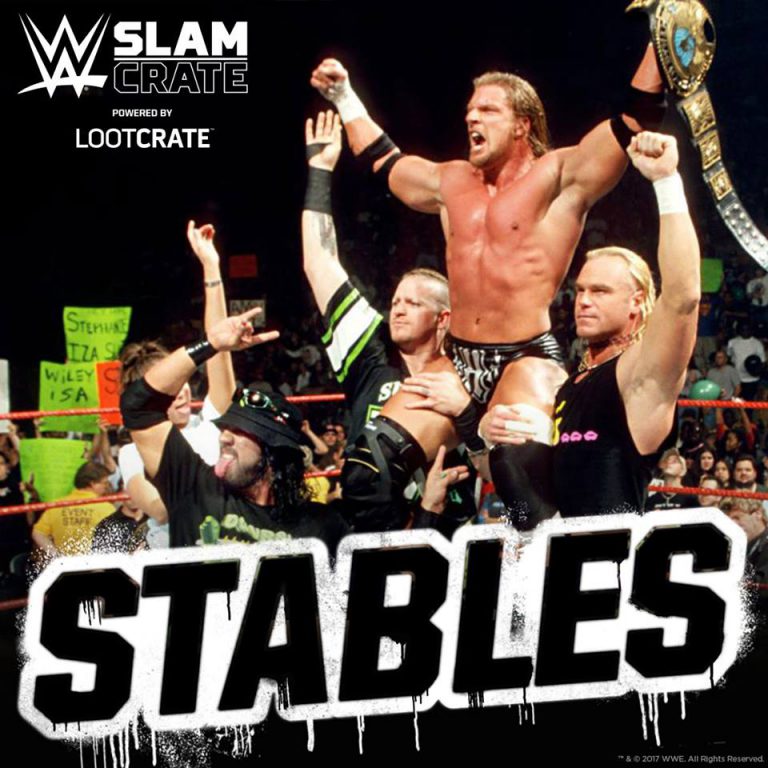 An amplifier of talent, an impetus for chaos, unpredictable and exciting—here's to the STABLES, the packs of Superstars who band together and become forces of nature.
WWE Slam Crate June 2017 Box Spoilers
Every WWE Slam Crate has an exclusive, authentic t-shirt. The June 2017 WWE Slam Crate has an Sasha Banks Authentic Tee.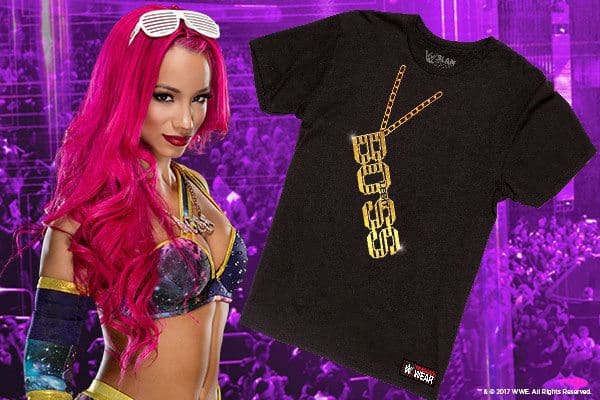 Wanna dress like a Legit Boss? The only place to get the Sasha Banks Authentic Tee from Monday Night RAW — along with exclusive gear celebrating the STABLES of superstars that run the ring — is the WWE Slam Crate!
June's Staples WWE Crate also has an EXCLUSIVE Triple H WWE Slam Star collectible toy!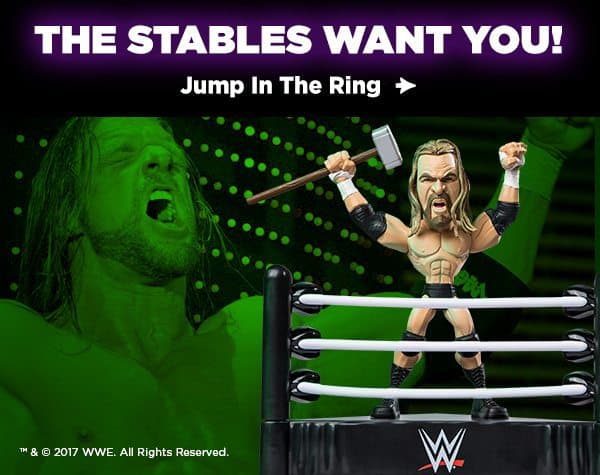 We're celebrating STABLES — packs of Superstars who have banded together to become something even greater — with EXCLUSIVE items featuring The Four Horsewomen's Sasha Banks, Bray Wyatt of The Wyatt Family and more, including an Authentic Tee and a Triple H WWE Slam Stars collectible toy!
Order by June 15th at 9pm PST to receive the June 2017 Stables WWE Slam Crate.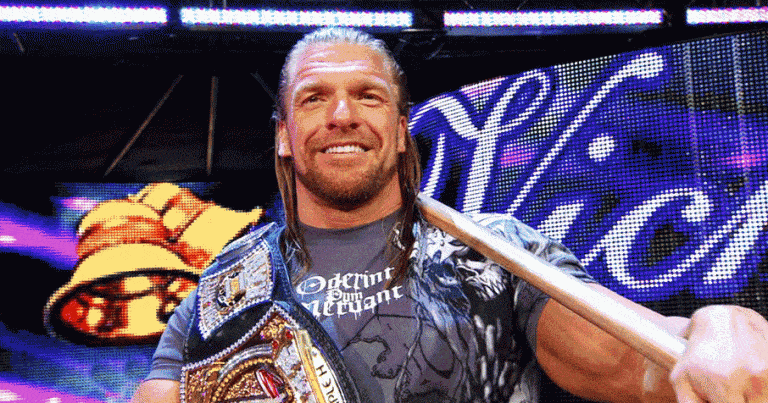 Are you excited for the Stables WWE Slam Crate June 2017 crate?
WWE Slam Crate Ultimate Giveaway

All WWE Slam Crate subscribers are automatically entered to win the Ultimate Prize Giveaway. For the Stables WWE Slam Crate, one lucky subscriber will win a pair of Tag Team Championship Belts to share with your own stable – a $700 prize value! Subscribe today for your chance to win!
WWE Slam Crate Coupon Code
Use code SAVE3 to save $3 off any WWE Slam Crate subscription. Save 10% off your WWE Slam Crate subscription when you use code SAVE10 at checkout.