Satisfy your inner geek with a monthly themed mystery box from ZBOX. ZBOX has announced the ZBOX June 2015 box theme and has revealed our first June ZBOX spoilers.
The ZBOX June 2015 theme is Good Cop, Bad Cop!

Put your hands up! (…if you want this month's ZBOX.) We're honouring the Police Force and all things 'Cops' this month and the ZBOX will be featuring items based on top pop culture law enforcers around, plus you've got 4 exclusive ZBOX items to add to your evidence cabinet. So step out of the firing line and into the ranks; we've got you covered with June's ZBOX.
ZBOX June 2015 Box Spoilers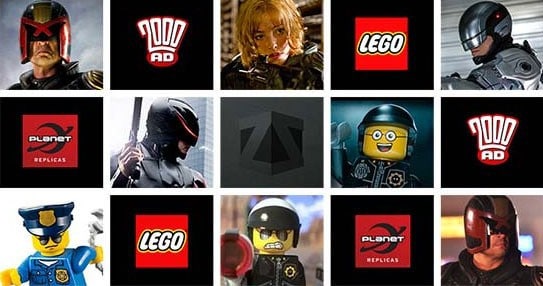 ZBOX has shared exciting spoilers for the June 2015 Good Cop, Bad Cop ZBOX. The Good Cop, Bad Cop ZBOX will include two ZBOX exclusive items – an awesome T-shirt and an EXCLUSIVE Judge Dredd Prop Replica. In addition, June's ZBOX will feature your favorite Cops franchises including Robocop, LEGO and more!
ZBOX Coupon Code
Through June 3, 2015, save up to $31 off ZBOX subscriptions with one of these limited time ZBOX promo codes!
Are you excited for the June 2015 Cops-themed ZBOX?